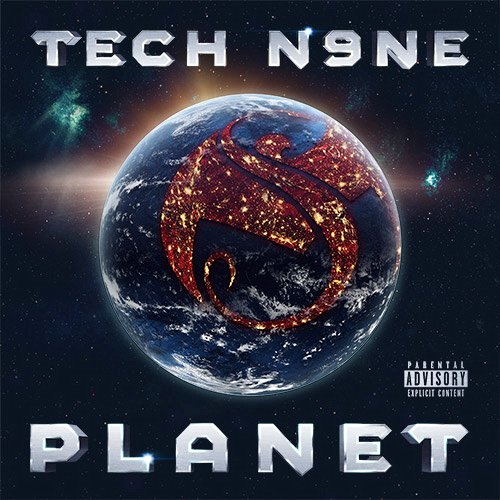 World renowned hip-hop artist, Tech Nine, will be releasing a brand new studio album, titled "Planet", on March 2nd 2018.
The much-anticipated new album, Planet</strong, will feature the tracks "Don't Nobody Want None", "Brightfall", "Levitation" and "We Won't Go Quietly", as well as feature cameos from Strange Music artists like Mackenzie Nicole, Krizz Kaliko, Darrein Safron and Joey Cool.
There are 2 versions available for pre-order – both versions will include a limited edition Planet t-shirt (XL only), a Strange Music sticker and a free download track. Visit link provided below for more details.
Pre-Order "Tech N9ne – Planet" Here: https://www.strangemusicinc.net/presales/t9/planet/