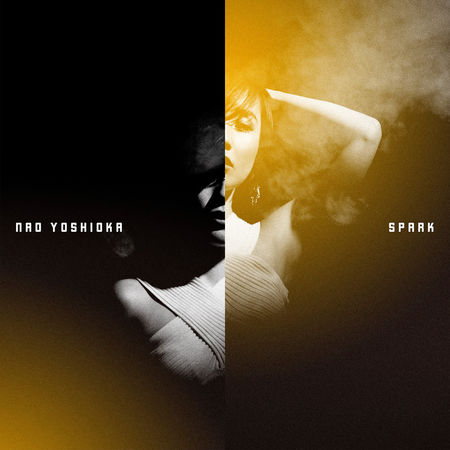 Japanese soul-singer Nao Yoshioka is excited to partner with SoulBounce to debut her jazz-infused new single "Spark." The electric Hirotuki Matsuda produced track was co-written with Grammy nominated songstress Carolyn Malachi and will be featured on Nao Yoshioka's new album The Truth, available everywhere via SWEET SOULRECORDS/YAMAHA MUSIC on September 14th, 2018.
I got to work with the amazing Carolyn Malachi and the talented Hiroyuki Matsuda for this song," explains Nao Yoshiaka. "It's about the magical moments when I'm on stage. When I'm performing and can hear the audience cheering or singing along… there's suddenly an electric shock going through my body, it's a tingling sensation, it's like a Spark! These are the moments that I know am doing my life's purpose! Something I think everyone can relate to when they're following their passion."
For her upcoming album The Truth, Nao Yoshioka has recruited Emmy winning / Grammy nominated producer Khari Mateen (The Roots, Jill Scott), Swizz Beatz protege Musicman Ty and soulful songwriting collaborations with Naoki Yamanoushi. Her first single "I Love When" received rave reviews including "one of the best song we've heard all year!!!" by YouKnowIGotSoul and praises by SoulTracks, Singersroom, Chicago Music Guide, VENTS Magazine and Echoes Magazine who declared album cut "Beautiful Imperfections" "as magnetic a head-nodder as I've heard all year."
Download Song Here:
http://hyperurl.co/lzwov1
ABOUT:
Nao Yoshioka is a progressive soul-singer who continues to evolve beyond all boundaries. In 2015, her powerful voice and New York-styled delivery won her SoulTracks' 'New Artist of the Year' award and earlier in her career propelled her to runner-up in the legendary Apollo Theater Amateur Night.
Since her debut single "Make the Change" was released in 2012, she's received kudos from a number of soul music veterans including Grammy-winning singer and songwriter Gordon Chambers.
In 2015 alone, her debut album "The Light" was released in North America, in Japan she headlined a sold-out Blue Note Tokyo, performed at the hugely popular Summer Sonic festival, and also guested with bassist Nathan East at Billboard Live Tokyo. In the summer of 2016, Nao performed at her first major US music festival, Capital Jazz Fest, one of the largest festivals in the United States alongside legends like Lalah Hathaway and Marcus Miller.
She has also performed at venues around the world including Blue Note New York, the legendary Birchmere where she has opened for José James and Rahsaan Patterson, Club Dauphine in The Netherlands where she shared the stage with saxophonist Candy Dulfer, and Hideaway, South London's award-winning live music venue. In 2017, Nao Yoshioka toured Japan, The Netherlands, the United Kingdom, and also performed during the 11th Annual Capital Jazz SuperCruise sailing from New York to Bermuda.
This Fall, Nao Yoshioka will release her 3rd album "The Truth" via her Japan-based labels YAMAHA MUSIC COMMUNICATIONS and SWEET SOUL RECORDS.
CONNECT WITH NAO YOSHIOKA