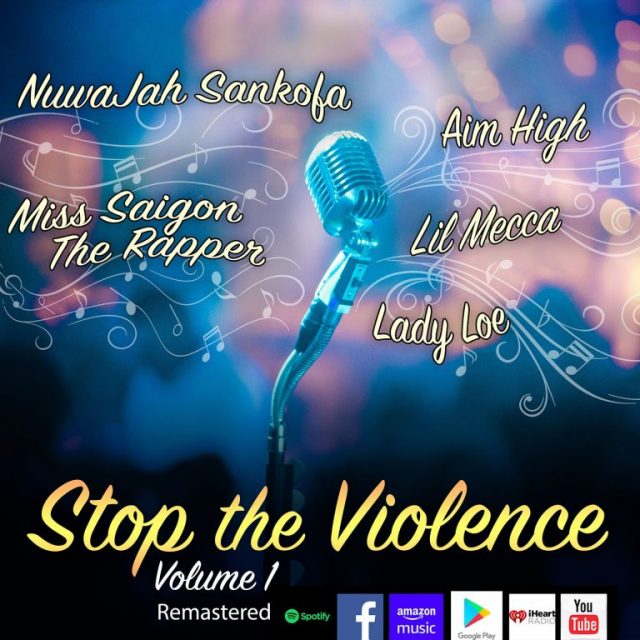 In an effort to bring awareness to senseless violence within the urban community, emerging female rapper Drew Woods assembles a talented team of fellow incredible women, under the supergroup called Old School 76, to drop a thought-provoking cease-fire song, titled, "Stop the Violence, Vol.1 (Remastered)". A revamp to the 1991 original of the same title, the superior lyricists deliver an infectious protest anthem on the seven-minute feature with a new addition of conscious raps addressing a serious issue plaguing our inner-cities.
Aside Drew Woods is fellow rhymeslayers Aim High, Lil Mecca, Lady Loe, Nuwajah Sankofa and Miss Saigon the Rapper. From beginning to end, the track is filled with emotion and sets up anticipation for a promising collaboration project. About the song, Woods shares, "When you hear this track I want you to analyze the lyrics, hear the message, hang onto every word and feel emotionally connected. This track is meant to pick you up, encourage and inspire you during tough times."
"This is a historical music project because it's the very first 'Stop the Violence,' rap by 5 women who live in different states," She continues. "The rap Self Destruction had different male and female artists who were from New York. Released in 1991. This track is strictly Rap, there is no R&B/Pop sound. A search using Google, Bing or any other search engine will prove this has never been done. On the internet, you will find. Raps about bullying, and ending domestic violence. This rap project is an original piece. That I created, with various women artists. I hope this piece, is inspiring to all those who listen. To Stop The Violence."
Stream it now on Spotify.