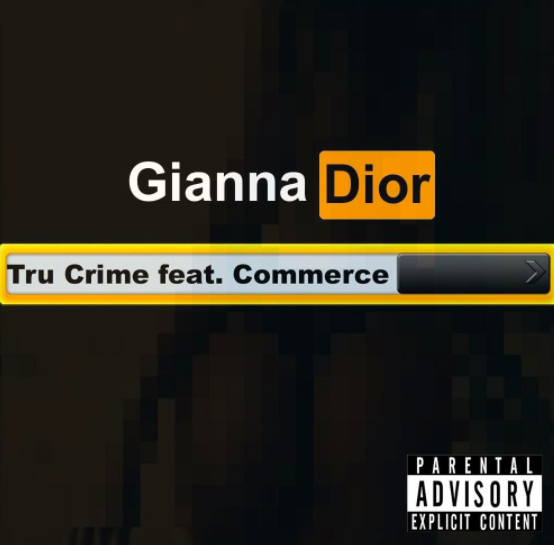 Today today DubCNN sheds light on West Coast hip -hop artist, Tru Crime. The talented emcee has been heavy on his grind in 2020 and now delivers a brand new single, titled "Gianna Dior," featuring Commerce. Stream the dope new single below; the explicit visual for the new single can be viewed here. Stay tuned!
Artist Bio: (Tru Crime)
Tru Crime is an independent hip hop artist from Southern California. He is the product of a single parent upbringing and was raised in Pomona, California, home of former World Champion Sugar Shane Mosley and hip-hop artist Suga Free. At the age of 5 Tru was abandoned by his dad and lived with his grandparents until returning to his mom after winning her battle with addiction. In high school Tru began recording music with CEO of Stick Figged Music and former Death Row Records producer, Austin "Amazen" Martin. At first part of a hip hop group, Tru Crime bloomed into an accomplished solo artist and released his first project The Clouds LP in April of 2019 under the umbrella of West Life Entertainment. The project hosted songs such as Nightmare and Cali Thing which have gained praise among hip hop circles. In his personal life, Tru Crime is currently a college student in Southern California and working on his follow up project Lost in Lust. His sophomore project boasts production from multi platinum record producer Wyshmaster Beats and was engineered and mastered entirely by one of the most talented individuals in the industry, Producer Maine of CREW Studios and the LA Leakers.
Social Links:
Instagram: @tru_crime3
Twitter: @WestCoastTru
FaceBook: @WestCoastTru
Official Website: www.westcoasttru.com