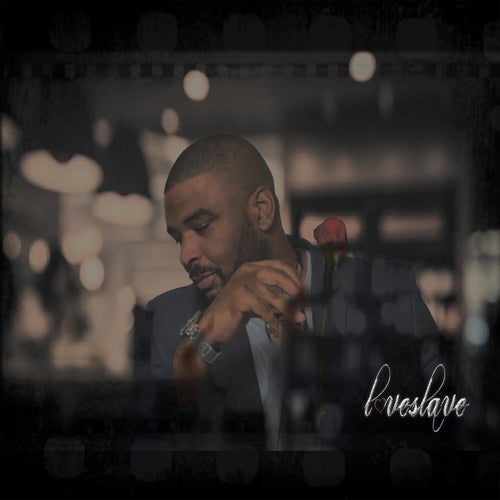 West Coast R&B/hip-hop artist, Deuce Maxwell, drops his anticipated new full-length project, "Loveslave"
Renowned for his smooth, laid-back vocal stylings and top-tier production, Deuce Maxwell delivers a masterful sonic opus equipped for all seasons. No filler, the soulful 16-track project can be played from beginning to end, no skip button required. Today we take a deeper look into Loveslave, analyzing its contents intently, in its entirety. Check the official DubCNN music review below. Stream and/or download this must-have addition to any true music connoisseurs collection using links provided. Follow Deuce Maxwell on Instagram.
Loveslave
Deuce kicks the project off with an ode to the end of the work week, with "ISSA Friday." This certified party starter features Appleonia and Premium Pete, and serves as a perfect Inception point for the album.
Deuce keeps the party rocking on the bouncy funk-inspired "Only One," featuring Dr. Dre's new protege, MASSV, and the 80's era inspired "Lies," which sees Deuce, Randy P and Kaliente619 detail their experiences dealing with an untruthful woman.
Deuce slows things down a little bit on the velvet-smooth "Horizontal Refreshments." Hip-hop cuts and scratches on the chorus add an extra element to this song, which compliments the electric relaxation perfectly.
Things pick back up on the grown-and-sexy "Strung Out," featuring Mitoga and Legendary Joe. Deuce bares his soul and expresses love for his significant other on this track; a definite banger with the traits of a hip-hop themed wedding anthem.
"Summertime," the first single off of Loveslave, showcases a classic 70's themed pop vibe, as Deuce lets his newly-met acquaintance know that she 'looks hotter than the summertime.' Check the dope new video HERE.
Deuce continues the 70's theme with "Heart Away," as he declares the epiphany that him and his significant other were never meant to be. Somewhat in the vein of Erykah Badu's 'See You Next Lifetime,' Deuce states,
"If by chance We meet again, it would be nice to call you a friend."
And as recited on the chorus,
"Put your heart away, save it for another day."
The one-and-only Kevin Slow Jammin' James of Snoop Dogg's Cadillac Music gives the assist on the eloquent, jazzy offering, "Is It Me?" This serves as an appropriate setup for the next song on the tracklist, "Cute Panties," a self-explanatory slap designed specifically for interactions under the sheets.
The tempo picks back up with the tracks "All Night" and "Love's Gonna Get'Cha," the latter, featuring Kool Kim, being a dope rendition of KRS One's classic by the same name. Certified slap.
Deuce smooths things out on the jazz-infused, inspirational song, "Promises;" an editorial favorite. If it hasn't hit you by this point while listening to the album, you now know that Deuce Maxwell is a problem!
The cinematic, Joe Birch assisted "Sade," sees Deuce lay pristine vocals, stylized in a vintage 'Sade-cadence.' Roll the windows down and drive.
Deuce closes the project out with "Birdsong," featuring Juelz Davenport, and "Unfinished Love Song." Two beautifully orchestrated ballad-style tracks, crafted in the vein of classic R&B love songs.
In summary, "Loveslave" by Deuce Maxwell is gourmet audible nourishment. Lack of cognizance in regards to accustomed questionable quality is realized only upon consumption. Stream the project and enjoy!