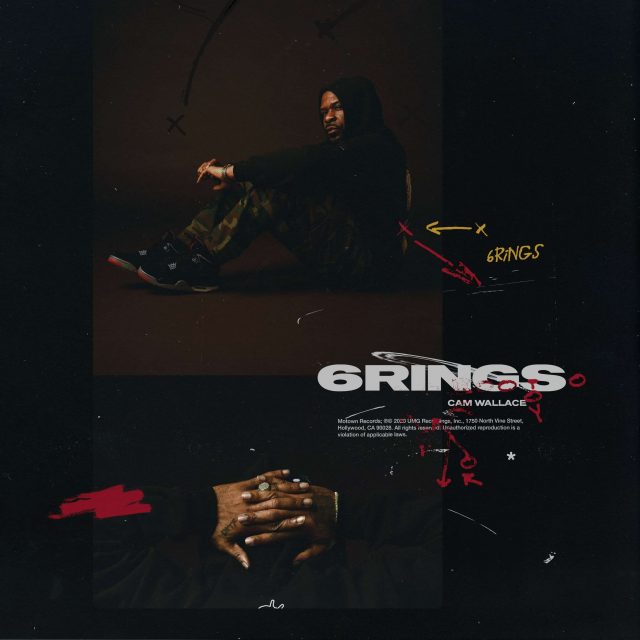 Last week was a huge milestone for Houston recording artist, Cam Wallace. It was announced last Wednesday, Wallace signed a deal with Motown Records, the legendary recording home of Ne-Yo, The Temptations and Migos. Today, Cam digs into his bag and re-releases his EP, 6Rings, for a newfound audience.
Including the Motown debut, "Retail," Cam Wallace resurfaces his previous release to generate attention for his forthcoming album coming 2021 on the major label. And with the re-release, Cam Wallace adds a cherry on top with the release of his latest visual for the album-cut "All The Way." The new video crafted a simple self-encouragement exercise for the passionate perfectionist. Shown as a commercial, Wallace brings the song's motivational mantra to life and showcases his healthy lifestyle.
Cam on the making of "All The Way":
"All the way is literally a self-directed pep talk. It's as simple as me telling myself (and now the listeners) that no matter what you're doing mentally or physically, go all the way in. Crush your goals. The moment when it feels like you're about to quit, that's when you crank it up even more!"
Cam and Motown were very excited to announce his signing and received praise for the label's top executives. "Cam is a once-in-a-lifetime talent that raps, sings, produces, engineers, mixes at a high quality," said Vice President of A&R – Motown – Shawn Barron in a statement.
Cam Wallace is currently in album mode for his anticipated 2021 debut. For more on the process and Cam, follow him on Instagram.
Watch "All The Way" above. The six-song project can be heard in its entirety below via Create Music.