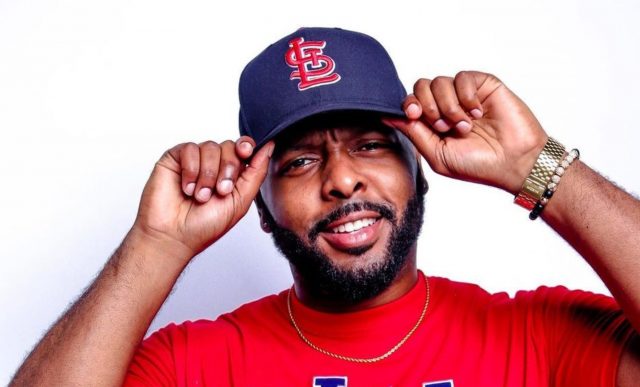 MC Tres released his latest project, Late Night Flights, to rave reviews in 2020. Now – in support of the project's upcoming deluxe edition – the St. Louis-bred releases a remix version to the track "Get Up" with Reggie Son, formerly Shorty da Prince of BET's 106 & Park, as a special guest. The Young Badger-produced track is a hustler's anthem that tells the unsettling mentality that comes with the hustle. "Get Up is a hustlers anthem. It was only right I reached out to a local legend to collaborate on this Young Badger-produced beat. This one's for the city" said MC Tres.
For the new collaboration, lyrically, Tres and Reggie play off one another like Sonic and Tales and generate interest from fans to desire more from the two rising stars. Furthermore, MC Tres displays his musical and hustler prowess through his motivating yet tough love lyrics. The remix is in support of Tres' upcoming deluxe version of Late Night Flights, expected Summer 2021. Accompanying the deluxe project is a short-film of the same title.
Late Night Flights is a eight-song project that includes fellow breakout cuts "Ok Alright," "Motives" and "Do What You Gotta Do." Like "Get Up," the entire project shows Tres ascent to greatness from the bottle of the barrel. "I've been down and I've been up…When it's time, get up," Tres says about his come-up. Both the single and project are available everywhere via DoYou Crew. Reggie Son appears on the track, courtesy of BlackBucks WorldWide.
Stream "Get Up (Remix)" below and follow MC Tres on Instagram.