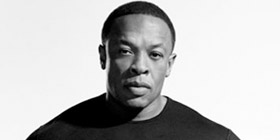 Earlier this year Dr. Dre popped up [with Popped Off] for the first time in 2012 having had a busy end to 2011 with the release of the Slim The Mobster War Music project on which he shared executive producer duties with Snoop Dogg [available for Free Download and For Streaming] as well as joining Snoop in Singapore for an Award Show.
The aforementioned update with the single Popped Off saw Dr. Dre link up with T.I. for a record on his F*ck Da City Up mixtape that dropped Jan 1st.
In July of last year Dr. Dre also christened the up and coming Mississippi MC Tito Lopez as "The Voice of the Underdog" and today a video has come out showing the duo in the studio interspersed with Tito talking about working with the legendary producer/emcee. Having planned a short studio meet and greet the time turned into a full on recording session with Dre coaching him in the booth. Check it below
Tito Lopez In The Studio with Dr. Dre (Video)
Enjoy and checkout Tito on Twitter.