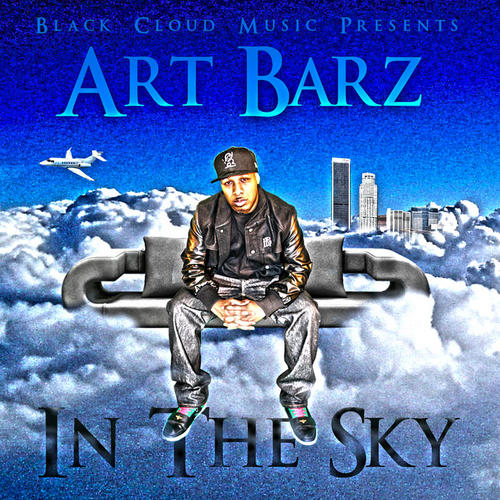 So far appearances on Dubcnn for Art Barz has been as a featured artist rather than standalone. Today the 28 year old MC from San Bernardino, California takes those steps with the release of his new video from his In The Sky album – entirely produced by Curtiss King – which was released viaiTunes in March 2012.
Art Barz has been on the scene since 2002 but came to prominence locally and online with the release of "True Art Volume 1" Dj Daaone, Dj Advance and Dj Xklusive before dropping his "Dying to Live" album produced by Marlon "M80" Smith for download and in the streets.
In November 2009 Art Barz joined the Inland Empire indie label Black Cloud Music and came to prominence on Dubcnn for his work with the Soul Vintage camp, specifically their flagship artist Brian James (FKA Wing) featuring on his single Tried with Lou Urias – and its music video.
Today he is on Dubcnn with the video for the title track from "In The Sky" – directed by Xavier "Save" Alcala & Art Barz – check it below!
Art Barz – In The Sky (Video)
Ensure you follow Art Barz on Twitter cop In The Sky via iTunes today.