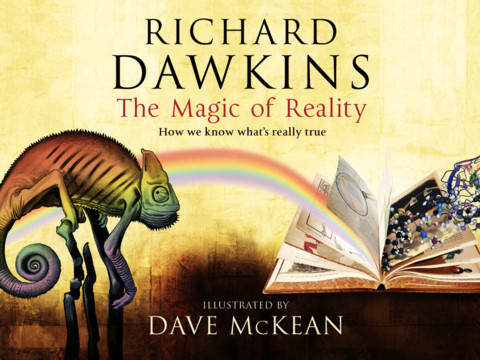 Taking a short break from our usual music related updates, today we are going to step into the book world as we bring you a book review. This is part of a new section which will be launching soon and we will have more information on that in the very near future.
The book in question is the non-fiction release "The Magic of Reality" from world famous author Richard Dawkins. Available in Hardback as well as Kindle format, this week will mark the release of "The Magic of Reality" in Paperback. Check out the following extract from the blurb:
'Packed with clever thought experiments, dazzling illustrations and jaw-dropping facts, The Magic of Reality explains a stunningly wide range of natural phenomena. What is stuff made of? How old is the universe? Why do the continents look like disconnected pieces of a puzzle? What causes tsunamis? Why are there so many kinds of plants and animals? Who was the first man, or woman? This is a page-turning, graphic detective story that not only mines all the sciences for its clues but primes the reader to think like a scientist as well.'
Check out our review below and see what rating we gave it!
The Magic Of Reality – Richard Dawkins (Book Review)
Have you read this book? Drop by our forums and let us know what you thought or alternatively send us a tweet!
Purchase The Magic of Reality in Hardcover, Paperback or Kindle Edition UK/US.