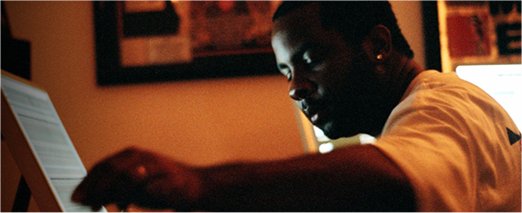 Pioneering producer Aaliyah , whose work with Ice Cube, Westside  Connection and Dr. Dre has been well documented, worked with the late singer Aaliyah on her last and final album.
Bud'da produced 3 cuts on her self-titled Aaliyah in 2001, along side Timbaland, Static Major, Missy Elliott and others.
On the heels of the 11th anniversary of her passing, Bud'da has released a remix to the single "More Than A Woman" in her honor.  "More Than a Woman" was released as the album's third North American single in fall 2001 and the album's second single elsewhere during the first quarter of 2002. The song was nominated for Best Female R&B Vocal Performance in the 45th Annual Grammy Awards.
"For the 11th anniversary of the passing of a beautiful woman, talented and gifted artist, loving daughter and sister, and loyal friend in the late great Aaliyah, I wanted to honor her by doing a remix to one of her songs which was featured on her final album. I knew her for a short time, but it seemed like decades to me and I miss her greatly. Aaliyah will continue to be an inspiration to myself and others of how it's possible to be a beautiful person inside; with so much fame and still not changing for the industry. I felt compelled to honor her this year by doing a remix to one of her songs off her last album, an album that I was more than fortunate to have worked on myself, producing 3 songs." explained Bud'da.

"I decided to remix the song "More Than A Woman", originally a Timbaland-produced track. I'm calling my musical tribute "Still More Than A Woman" because Aaliyah embodied above and beyond all the characteristics of what a true woman is. Her class, the way she carried herself, her humble demeanor, she was so talented as an artist and had a spirit people loved being around. I ask God to continue to strengthen Dian, Michael, Rashad and their family and all her friends and fans," he continues
The Bud'da remix titled "Still More Than A Woman" can be heard below.
[raw]
[/raw]
R.I.P. Aaliyah