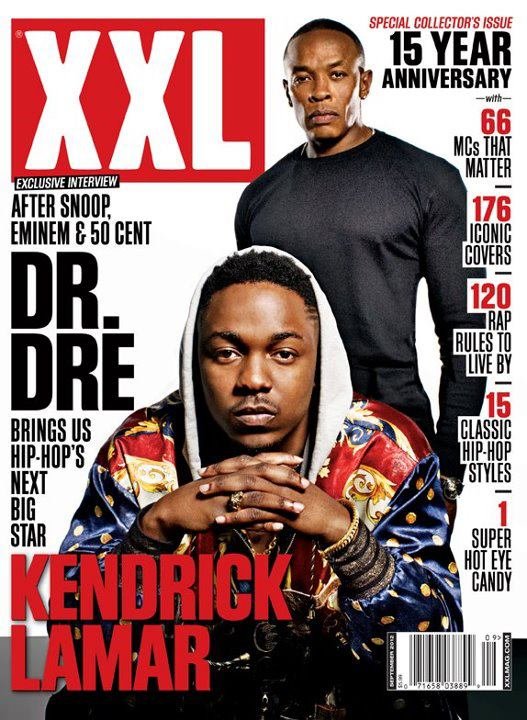 As everyone is aware, the album we've been talking about for months, Kendrick Lamar's "good kid, m.A.A.d. city", was released this week and if you havent yet,get your copy now!
After yesterdays news that Kendrick Lamar Projected To Sell More Than 200,000 In First Week it was only a matter of time til the first reviews began to appear and today XXL Magazine have given K.Dot the honor of only the 9th album in Hip-Hop history to be given an XXL rating at release.
He's in good company alongside The Miseducation of Lauryn Hill by Lauryn Hill, The Blueprint by Jay-Z, Get Rich or Die Tryin' by 50 Cent, Be by Common, Late Registration by Kanye West, Hell Hath No Fury by Clipse, My Beautiful Dark Twisted Fantasy by Kanye West and Life Is Good by Nas.
Read the full review here, and check a key quote from it below.
Overall, good kid, m.A.A.d city is an invigorating LP. Every record is both complexly arranged and sonically fitting, foregrounding Kendrick's vivid lyricism and amazing control of cadence. There's not a single loophole. From the prayers on "Sherane a.k.a. Master Splinter's Daughter" to the triumphant ending on "Compton," each skit and track interweaves one another, solidifying a complete picture. While only time can determine the album's fate, this life chronicle of Kendrick has all—if not more—of the qualities rap's now living and deceased legends have carved in stone. It's an undeniably stellar major label debut from Kendrick Lamar, which will certainly hurt the self-esteem of many rappers out now while also inspiring them to reach these heights.
If you missed the Black Hippy Remix of "The Recipe" check it again below!
[raw]
[/raw]