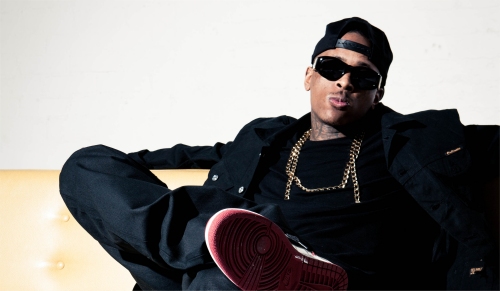 With his Def Jam debut still in the works, YG has been steady on the grind.
A couple of years ago his song, Toot It and Boot It was a mainstay on Urban airwaves and he has worked with artists like 50 Cent, Snoop Dogg and many more.
Javon and Dubcnn linked up with the up and coming West Coast spitter to talk about what it's like for an independent artist to make the move to Def Jam, pressure to make the next Big Song and what role Young Jeezy will play in the Welcome to Bompton long player due on Def Jam this year. Take a few minutes to dig a little deeper and get to know YG. Enjoy.
…………………………………………………………………………………
Interview was done in February 2013.
Questions Asked By: Javon Adams
Listen To The Interview Audio Below or 

1. Download Here
…………………………………………………………………………………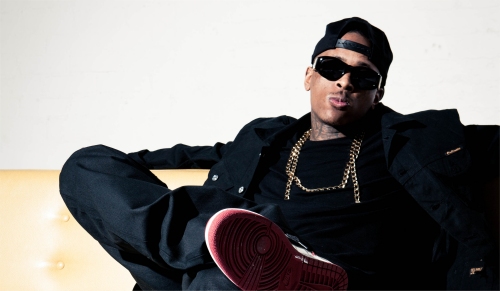 …………………………………………………………………………………
Interview Audio
[raw]
[/raw]
Dubcnn: Javon with Dubcnn.com. I have the pleasure of speaking to a gentleman that everybody should know by now, YG. What's up man?
YG: 4Hunnid, what it do boss?
Dubcnn: Man, just chillin'.
YG: Likewise.
Dubcnn: I wanted to ask you a couple of questions real quick. I notice that your new project, Welcome to Bompton is gonna be executive produced by Young Jeezy.
YG: Yup.
Dubcnn: And I wanted to ask you what his responsibility is and how you guys mesh together. What exactly does he do? Does he help you select music? Does he help you narrow the tracklist? Talk about that relationship and how that works.
YG: The relationship with me and Jeezy is like big bro – little bro type sh*t. He just reached out like a cool minute ago, ya feel me? He said he wanted to work with me and I was like, 'What? Fa sho!' So we started having sessions together because we are on the same label. So I flew to Atlanta and we flew to Miami, ya feel me?
We didn't really talk about what he was really going to do with the album. But the only thing he said was that he was going to help me pick my tracks and just the setup. You feel me? I'm going to do what I do. I'm going to do me and he is probably going to help me structure it and tell me what's wrong with it or what type of records I need. Like big records and all that…that's probably the type of stuff it's going to be on.
Dubcnn: Ok. Now I wanted to ask you along the lines of big records so I want to come back to that in a second. But you are on Def Jam and oftentimes people romanticize things like it would be great to be with this certain label or work with this certain artist or this certain producer. You come from an independent grind and being able to move when you want to move by putting out mixtapes, so forth and so on. How is it being on that machine? Is it overrated, underrated or is it kind of in between? Talk about a little bit about your experience so far.
YG: My experience being on a big label…nothing has really happened for me like that with the label as far as getting pushed and the label being behind you with big budgets and all that. So I really don't know. I'm in the middle with it, ya feel me? I'm on some independent sh*t and it's like politics. The sh*t is crazy, I know that.
Dubcnn: (laughs)
YG: Stressful. It'll drive a n*gga crazy. Drive a n*gga insane. But it's whatever…I know that once my record starts poppin' and getting big I know the label will come and follow up and get behind it and do what they do. The position that I am in right now with the label is still kinda good. And we have a new label head, Joey. And he knows what he's doing.
Dubcnn: You talked about big songs and I wanted to ask you about that. Obviously we know the success you had with Toot It and Boot It song but do you find that either the label or…do you feel pressure to create, not another Toot It and Boot It but another song that is going to be that big record? Do you feel that you force it? For example, I was listening to the mixtape and the song I'm From Bompton and I think that is a really good song. But when you think of big records you kind of have to get more accessible. Do you ever struggle with that?
YG: Yeah…I mean if I tried to make it a little more accessible then it could happen but I really don't feel like I gotta…I just make a song off of what I want to talk about off of the real. So the I'm From Bompton song is hard because I'm from Bompton and that is the city. It's grimy and the song is grimy. You feel me? So…I was just recording on that mixtape to just do what I want. To make bangers and then putting it out and whatever happens off of the tape happens. Whatever record goes is going to go.
Dubcnn: Gotcha. So I know you have the mixtape that came out recently and you are working on the album. So how can people stay in touch with what YG is doing? With shows or just different things that you have going on. So any last words for Dubcnn? Let 'em know how to stay in touch with YG.
YG: Follow me on Twitter and Instagram, Facebook or YouTube.
Dubcnn: I appreciate the time. We gotta hook up again when the album gets closer. I appreciate the time.
YG: Good lookin' for having me.