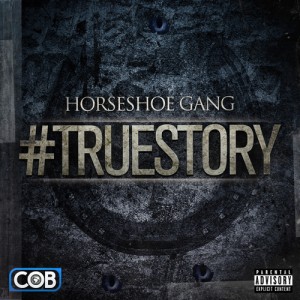 Crooked I's younger brothers aka the Horseshoe Gang released their new album "#TrueStory" to all digital retailers at the end of last year.
The album is available on iTunes, Amazon and today a bonus track from the Deluxe Edition gets a video to accompany it.
In addition to the four-member gang, vocals  are provided by K-Young, Livin Proof and Iceman, with production provided by the likes of Awbskure, Rich Kidd and more.
Check out "Ventin'" below.