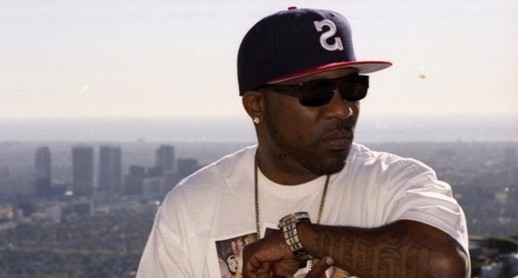 South East San Diego's finest, Mitchy Slick, has long been a fixture in West Coast rap. I've been in the industry for over a decade now and have only seen few rappers get the respect and love that Mitch gets from his peers across the nation. Fans have long been waiting for an official new Mitchy Slick album and it looks like the wait is officially over!
On April 24th 2013, the Wrong Kind Records CEO will be releasing his new album "Feet Match The Paint", which is entirely produced by one of the most underrated West Coast producers, DJ Fresh, now known as The World's Freshest (who also produced the entire new Raekwon "Tonite Show' album that dropped yesterday).
Features on "Feet Match The Paint" include Murs, Planet Asia, Strong Arm Steady, Philthy Rich among others. The video to the official single drops on March 19th, but to hold the fans over until then, Mitch released a new visual this week to the song "Hell Nah Nigga No", which features Young Kind Records' best kept secret Oso Ocean, who we recently introduced to you on dubcnn.
Check out the video below and keep your eyes and ears open for more news on "Feet Match The Paint":
Video: Oso Ocean & Mitchy Slick – Hell Nah Nigga No (Prod. by EZ Elpee)