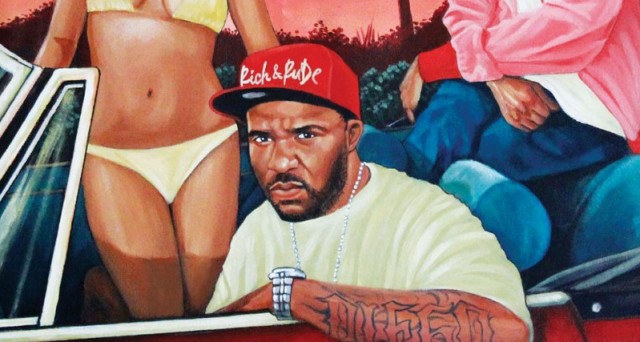 The release of San Diego rapper Mitchy Slick's new album "Feet Match The Paint" is only a week away! The album, which is entirely produced by The World's Freshest (formerly known as DJ Fresh of the "Tonite Show" series), will be released online and in stores on April 23rd 2013 via Wrongkind Records/Fresh In The Flesh.
Guest appearance on the album include Murs, Planet Asia, Phil The Agony, Krondon, Philthy Rich and more. The video to the title track off the album premiered on VEVO last week, check it out here incase you missed it.
Today, we have the official album sampler available for you, that will give you a glimpse of what to expect from the "Feet Match The Paint" album:
Mitchy Slick & The World's Freshest – Feet Match The Paint (Album Sampler)
[raw]
[/raw]
The album is now available for pre-order on iTunes.