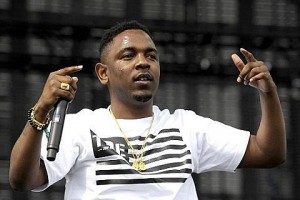 While we wait for the official video to drop, some behind the scenes footage from the video shoot has emerged online. Cameo appearances from Juicy J as well as Mike Epps.
The recently crowned MTV's Hottest MC In The Game, Kendrick Lamar and his label TDE have been steadily releasing tour visuals over recent weeks.
From the K.Dot world tour vlogs; Bristol, UK in Vlog #1, London's Hammersmith Apollo in Vlog #2 and the third instalment in Paris to the footage we dropped last week of TDE "Kilt The Club" SXSW Outtakes.
Kendrick Lamar – Dont Kill My Vibe (BTS Video)
—-video deleted per Top Dawg Ent's request—-