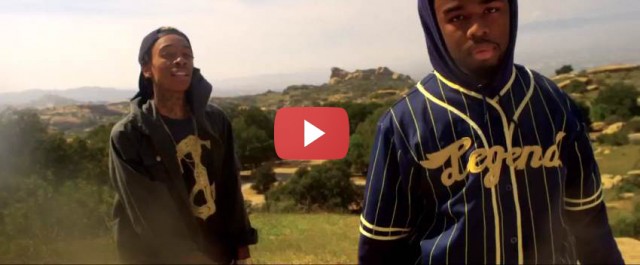 Late last month Wiz Khalifa dropped visuals for "Bout Me" which is produced by Bay Area production crew The Invasion featuring Problem & IamSu!
Today we can bring you "Goin Up" which sees Iamsu! and Wiz Khalifa link again for a new video – directed by Kreayshawn.
This visual – for a track on Su's recent $uzy 6 $peed solo tape – sees the duo joined by Su's HBK Gang crew, along with cameos from Roach Gigz and others, as the young rappers get loose in the California hills!
Iamsu! – Goin' Up (Feat. Wiz Khalifa) (Video)
Buy tickets for Noisy Presents: The Rap Party with Iamsu! & Problem here.