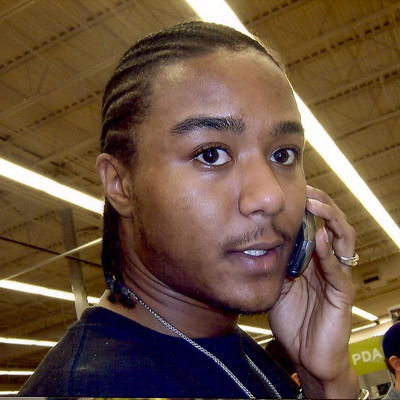 All year Shade Sheist has been dropping new music in the lead up to his solo album "BLACKOPS."
Already this year we've been able to bring you Back N The Building, You Already Know What It Is and most recently "Keep It G.. Make That Bang" with Mr. Criminal
In our last update we confirmed that the LP will be available in two formats later this year, a free MP3 version and a special edition CD version which will include new verses, alternate mixes and bonus tracks.
This week Shade Sheist announced that he has enlisted Cycadelic Records in Compton, CA – who have been pushing West Coast Rap through both wholesale and retail since the mid 80's – to fulfil the special edition CD version. The memo shown below outlines the agreement;
Since the dawn of the digital era we have noticed a decline of physical CD sales, which sparked an interest in Cycadelic Records to form a record label solely to combat the rising popularity of 'not buying CD's.' Since the birth of our new record label we have acquired a fan base of cult-like fans that support our mission. We are constantly growing and diversifying ourselves to match the needs of our fans and customers, and with your support through the purchases of CD's we have managed to acquire some of the most talented artists in this industry.

Shade Sheist in our opinion is amongst the greatest. Always keeping it true to to his style of "G-Funk," always knowing where he stands with his fans and never selling out! Although Cycadelic Records is a "label" and Shade Sheist is an "artist," we share the same beliefs and in some cases, the same fans. Which brings me to the purpose of this memo…

As of 10:30 AM on May 24, 2013 Shade Sheist and Cycadelic Records have come to the mutual decision of working together as "partners" on the upcoming "BLACKOPS" album release. This album will be available for free download online for those fans that cannot purchase the CD. This album will also be available as a limited "Special Edition" physical CDwith bonus tracks and some extra surprises for those fans who would love the opportunity to own this project in a keepsake format. Shade Sheist has already released 4 singles from the album so far and plans to start releasing videos as he approaches the official announcement of a release date. Thank you to all of our fans, Igor and Stan of g-funk.ws for making this happen! On behalf of Cycadelic Records and Shade Sheist… Weeeeeeeest!!
Stay tuned to Dubcnn when we will bring you the free download version of  "BLACKOPS" soon.