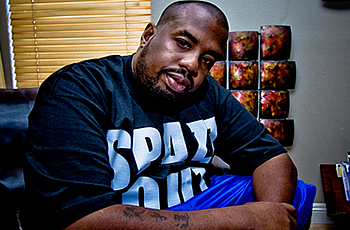 Orange County's own Aliso Black revists his early 2013 single "Bellicose" to drop a video.
He released his Giving Out Matches & Selling Lighters project in late 2011 and then dropped the banging "Six Shots" featuring $Keem Price and Dirty Birdy which caught our attention.
Since then he's dropped with the collaboration single "Bellicose" with fellow Orange County native Phaizrok, featured on Noa Jones' "What My Granny Say" single, leaked the "Shitty 30'z" record produced by Ruedi Snare and then his "Opinion" freestyle – a spin off the West Coast Classic "My Opinion" from the 1993 "Illegal Business" album by the Bay Area's Mac Mall produced by Khayree.
Today he has released the video to the aforementioned collaboration single "Bellicose" with Phaizrok – watch below!
Aliso Black – Bellicose (Feat. Phaizrok) Video
Make sure to hit up Aliso Black on Twitter and stay locked to Dubcnn for more news and media!