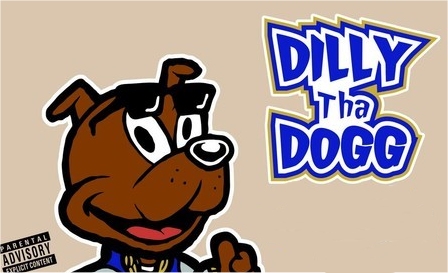 At the turn of this week we confirmed Daz Dillinger had been working on some new ish and was dropping a mixtape soon!
His remix of  One Way's "Cutie Pie" was his first music since he and WC dropped the collaborative LP "West Coast Gangsta Sh*t" which we dropped a batch of singles and videos for.
That remix was the first leak from his DJ Skee backed mixtape under the name Dilly Tha Dogg where he takes a set of his favorite old school jams and drops a new twist on them.
Today we can bring you the full "Bacc To The Old School Volume 1" mixtape featuring 12 new tracks – check it below and drop your comments for Daz!
Daz Dillinger aka Dilly Tha Dogg – Bacc To The Old School Volume 1 (Mixtape)

[raw]
[/raw]

Dilly Tha Dogg – Bacc To The Old School Volume 1 (Tracklist)
01) Westcoast Poplock (Feat. Ronnie Hudson & The Street People)
02) A Night 2 Remember (Feat. Shalamar)
03) Brick (Feat. Dazz Band)
04) Dont Stop The Music (Feat. Yarbrough & Peoples)
05) Got 2 B Real (Feat. Cheryl Lynn)
06) Low Rider (Feat. War)
07) More Bounce 2 The Ounce (Feat. Zapp & Roger Troutman)
08) Mr.Groove (Feat. One Way)
09) Take Your Time (Feat. The S.O.S Band)
10)  Backstrokin (Feat. The Fatback Band)
11) Cuttie Pie (Feat. One Way)
12) Let's Get Crackin (Feat. Shock)