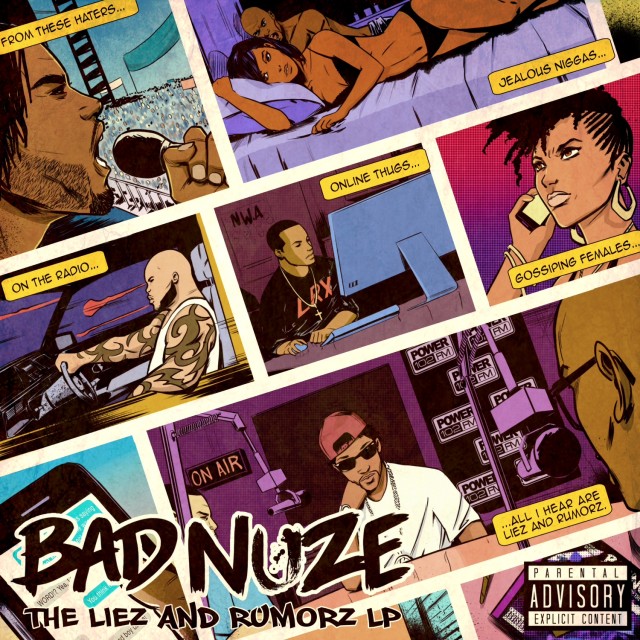 It was right at the turn of the year when we last heard from the nephew of Uncle June Bugg –  Pasadena, CA representer Bad Nuze.
Late last year he released his "Topik of Diskushun: The Prequel" with verses from Butch Cassidy, Slim The Mobster, Bad Azz, I-20, Yung Nate & more.
Last time out he was planning an album and dropped the track "Still Gettin Payed" produced by Rell Beatz and featuring Shade Sheist & Brown.
Today we can confirm that on December 17, 2013 Bad Nuze will drop his new project "The Liez and Rumorz LP" – titled as he's set to address "Liez & Rumorz' that have been circulating about him in the streets – check the tracklist and check back for a free stream on DubCNN soon.

Bad Nuze – The Liez and Rumorz LP (Tracklist)
01) Tha Real
02) Fight 2Da End
03) I Got A Feelin
04) Set Me Free
05) Elevated
06) Make A Way
07) Ain't Bout Shh (Feat. Jon Doe)
08) Nobody's Safe
09) Talk Dat Shh (Feat. Yung Nate)
10) Exiled
Follow Bad Nuze on Twitter.