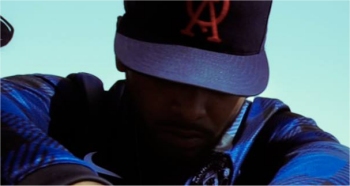 Skeme will drop his new studio album, "Ingleworld" on December 17, 2013.
Featuring Iggy Azalea, Nipsey Hussle, Dom Kennedy, Problem and others it's the his follow up to his debut album "Alive & Living" released last year via iTunes.
Already this year he's dropped records including "BANG!" produced by The Futuristiks, "Road To Riches" produced by GMB and "I.D.F.W.Y (I Don't F*ck With Yall)" produced by Sean.
Last month Skeme dropped a freestyle over Drake's "Poundcake" record and then last week released a video for his song "Oversick" from the upcoming LP.
Today he's dropped the visual for "Millions" – produced by Feb 9 – also taken from"Ingleworld."  Watch below and drop your comments!
Skeme – Millions (Video)

Stay tuned for more news and media from "Ingleworld" right here on Dubcnn. Follow Skeme on Twitter.