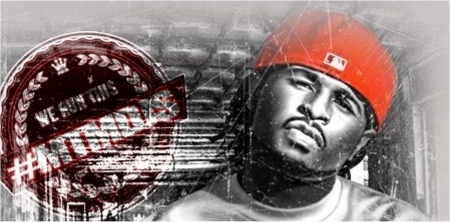 K.O.D. (King of The Desert) aka Clinton Wayne was back on DubCNN eaarlier this year to confirm his long overdue "Bipolar" project was finally due.
The Barstow, CA representer dropped the track, "Give It Back" and then the Daz featured "Rumorz" produced by F-Major last month.
Today we can bring you the full free download of the 22 track "Bipolar" project that features artists including Glasses Malone, Quiz, Daz Dillinger, Scipio, Ras Kass, Phil Tha Agony, Big2DaBoy, Bo Rocc, Verbal, Snoopy Blue, Smoke E. Digglera of the R&B group Playa, Dae One, Redrum 781 & many more over production from the likes of F-Major, Tariq Beats, Aphylliated & Ty Steez.
Listen below and drop a comment!
Clinton Wayne – Bipolar (Mixtape)

[raw]
[/raw]

Clinton Wayne – Bipolar (Tracklist)
01) Clintro 3 (Feat. F-Major)
02) Welkome (Feat. Jae-One)
03) Brown Kokane
04) Rumorz (Feat. Daz Dillinger)
05) Natural Born (Feat. Major James)
06) You Will See (Feat. B. Page)
07) Money (Feat. Glasses Malone, Sly Boogy, Smoke E.Digglera)
08) Like A Hustler (Feat. Bi2DaBoy, Snoopy Blue, Bo Rocc)
09) Dedicated Dolla (Feat. Lil Daddy, Jercoada, Twenty-8)
10) Bad Guys Finish First (Feat. Leady Deuce)
11) Real Hip Hop (Feat. Phil Tha Agony & Verbal)
12) When The Loves Gone (Feat. Verbal, Fred Knuxx, Capri)
13) Give It Back
14) Why (Feat. B.Page)
15) God Give Me Strength (Feat. Scipio, Major James)
16) Black History
17) The Blood (Feat. Verbal, Capri)
18) Problems Problems (Feat. G-Fleezy)
19) Milk N Honey (Feat. Reality Jones)
20) Something About U (Feat. T.Caviar, Ras Kass, Toke Da Smoke, Major James)
21) My Life (Feat. Ghetto Rich, O.Y.G. Redrum781, Dae One)
22) Bipolar (Feat. Quiz)
All tracks produced by Tariq Beats, except #4 F-Major, #8 Aphillyated & J Bizz, #13 Aphillyated & Ty-Steez, #18 Clinton Wayne
Mixed by Epademik of Bad Seed Entertainment