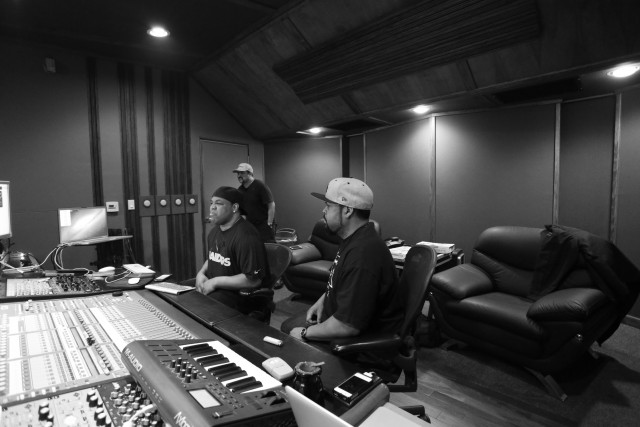 West coast producer and legend E-A-Ski takes a break from recording with Ice Cube to take you on a tour of his newly remodelled recording studio.
The footage of The Archive Studios showcases the equipment he's currently using to craft upcoming productions for Ice Cube's "Everythang's Corrupt" album, Ski's own "5th of Skithoven" and more.
Additionally, E-A-Ski shares some personal insight to his contributions to some of the most successful albums & projects he's been a part of including The Luniz "Playa Hata" single he produced of their platinum-selling album, which also was the start of the Luniz / Too Short beef during the mid-90's; He speaks on his involvement with the "Menace II Society" soundtrack, in which he produced the lead-single "Trigga Gots No Heart" recorded by East Bay gangsta Spice-1, as well as his contribution to Ice Cube's "Friday" soundtrack with "Blast If I Have To".
This behind-the-scenes trip also includes footage and cameos of Ice Cube, DJ Quik, Warren G, Danny Glover, Spice-1, The Luniz and more!
Also see below for exclusive images of Ice Cube & E-A-Ski in the studio just last week working on "Everythang's Corrupt", and who knows what else!
E-A-SKI (The Archive Recording Studio) 2014 Video
Ice Cube & E-A-Ski in the Studio (Photos)