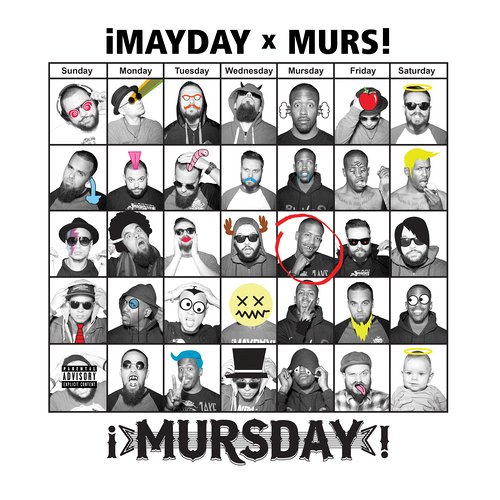 On June 10th MURS and ¡Mayday! drop their upcoming ¡MursDay! LP, via Strange Music.
The video for the single "Tabletops" – directed by Mike Marasco – is now available and is a play off of the famous Spike Jonez directed "Sabotage" video from The Beastie Boys.
Like in the original, "Tabletops" is set to ¡MursDay! hamming it up on screen and socking it to "the man" as they give a hilarious and energetic live performance of their song. "Tabletops" is the first song and visual from ¡MursDay! who will also be hitting the road on tour for the first time together as a group, this June. Tour dates, video and the cover are below!
¡MAYDAY! & MURS – Tabletops (Video)
MursDay Tour Dates
06/12/2014 Seattle, WA Crocodile Cafe
6/13/14 Portland, OR Hawthorne
6/14/14 San Francisco, CA The Independent
6/17/14 Santa Cruz, CA Catalyst-Atrium
6/18/14 Fresno, CA Strummer's
6/19/14 San Diego, CA Casbah
6/20/14 Bakersfield, CA B-Ryders
6/21/14 Santa Ana, CA Back to Basics Festival