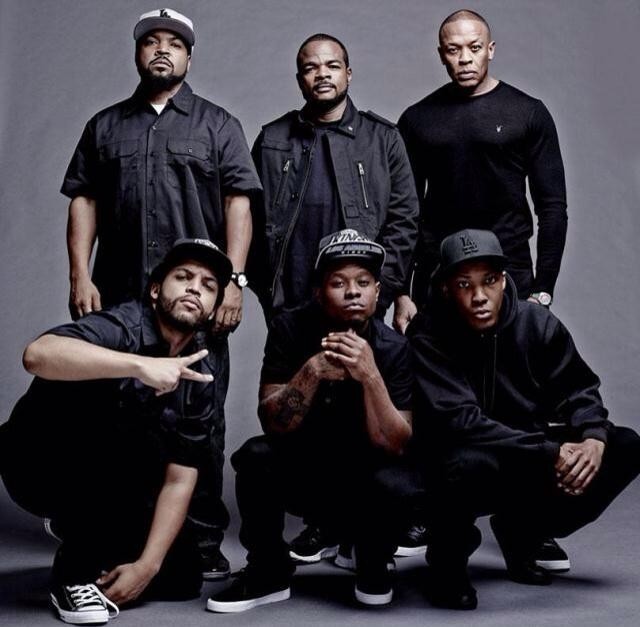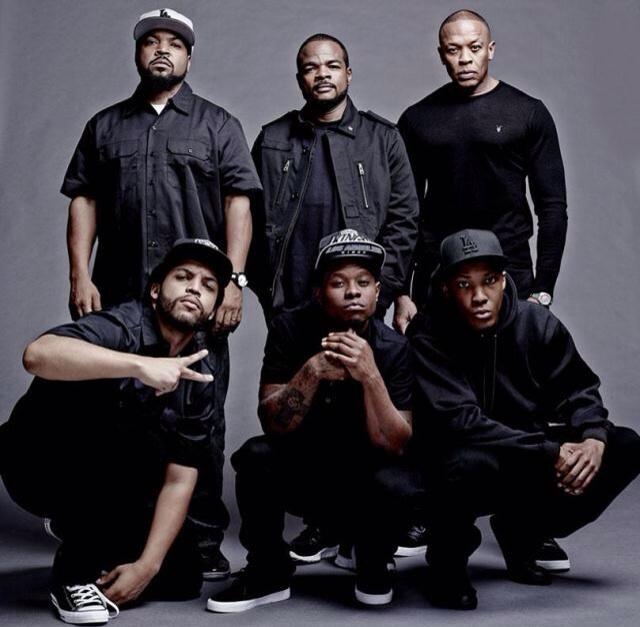 Yesterday we were able to bring you news that the upcoming N.W.A. biopic had finally confirmed the actors to play Cube, Eazy and Dre,
Ice Cube, Dr. Dre and Eazy-E's widow Tomica Wright, have been casting "Straight Outta Compton" movie alongside director Gary Gray (Friday).
In that update we confirmed they have selected big-screen newbies Marcus Callendar (as Dr. Dre), Jason Mitchell (for Eazy-E) and Cube's own son, O'Shea Jackson Jr., to play the role of his father in the film, after some lobbying by Cube himself.
Today Universal Pictures have released a photo of Ice Cube, director Gary Gray and Dr Dre with the ‪actors playing Cube, Eazy & Dre – PLUS confirmed release date for the movie is penciled in for 8/14/15!
In our last update we confirmed there's no word yet on Yella or MC Ren castings – although word was YG auditioned to play MC Ren in the movie – and Cube has confirmed that via Twitter (see below).
Cast Photo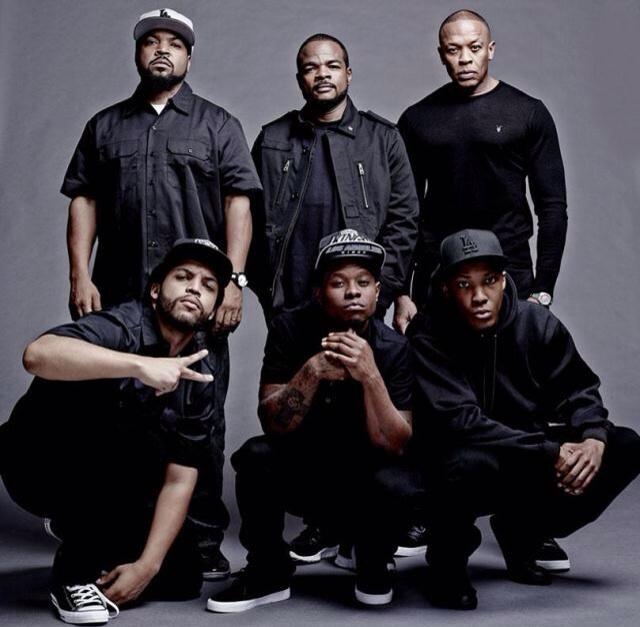 Cube Confirms Yella & Ren Yet To Be Cast
Still looking for our MC Ren and DJ Yella. #straightouttacompton coming 8/14/15

— Ice Cube (@icecube) June 18, 2014