Down the years we've made a habit of resurrecting classic records with Throwback Tuesdays and Westcoast Wednesdays and last month we dropped the impromptu "Unreleased" post that fans went crazy for – the original Dogg Pound version of the Tupac classic "Can't C Me."
Today the incredible DubCNN forums unearthed this classic and rare 1994 radio freestyle and it was posted in the most complete and best quality we've ever heard it by forum member "the relavant one" and so we had to bring this front page and center!
The freestyle has been ripped from a 20+ year old cassette tape (shown below) that was marked "213 Snoop On 10" and features a 3 minute and 36 second freestyle from "The Baka Boyz Morning Show" on Power 106 FM, Los Angeles CA circa 1994. The trio of Snoop Dogg, Nate Dogg and Warren G performing as 213 rhyme over "Pistolgrip-Pump" by Volume 10, produced by The Baka Boyz in 1993.
The original FM broadcast was captured to this cassette and then ripped to lossless FLAC and then in Sound Forge 10.0 the speed was adjusted speed to 95bpm "as per the 'Pistolgrip-Pump' song" as the original rip was playing back too quickly.
Listen, drop a comment and share this page!
RARE: 213 (Snoop, Warren, Nate) "The Baka Boyz Morning Show" 1994 Freestyle (Audio)

For those using iOS, mobile or a non-flash compliant browser – listen below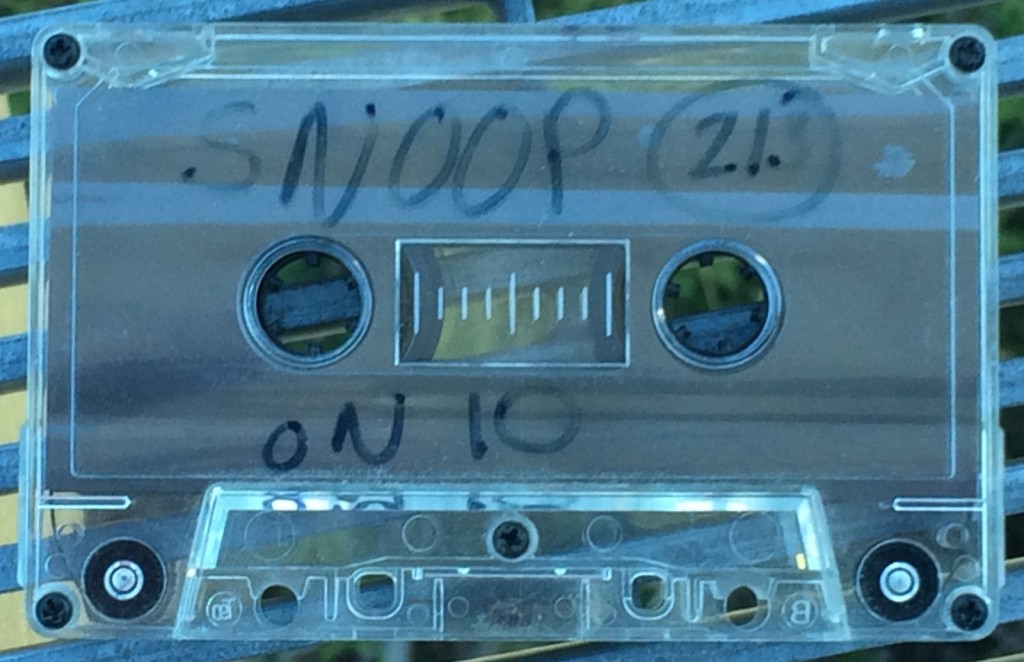 DubCNN will be dropping some other throwback, unreleased tracks from a variety of artists – including some more Dogg Pound rarities over the coming weeks so ensure you keep checking back!