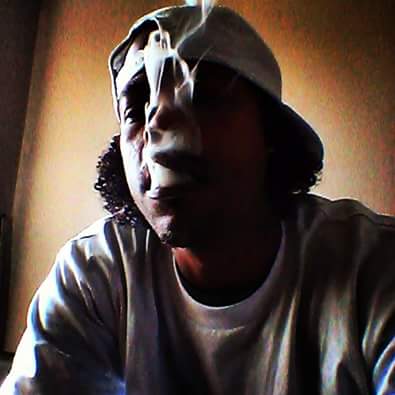 Recently DubCNN hooked up with up-and-coming West Coast artist, WestCoast ScAob, for an exclusive interview.
In the interview, ScAob lets us in on his origins as an artist, his experience growing up in Southern California, his up-coming projects and ventures, and much more!
Read, the interview below, and drop a comment. Check the still image audio-video below the interview as well. Listen to additional tracks on the ScAob Soundcloud page. Only on DubCNN. Follow ScAob on Twitter.
Interview conducted in January 2016.
Questions asked by: West Haven Blast.
DubCNN: DubCNN checking in with up-and-coming hip-hop artist, Westcoast ScAob. What's good fam?
ScAob: Making moves fam. Getting ready.
DubCNN: What initially inspired you to pursue a career in music fam?
ScAob: What made me want a career in music was when the mainstream sound changed. I was already writing and in love with the sound of my coast, but when it seemed impossible to get in, that's when i realized how important being a west coast representative in hip-hop was to me.
DubCNN: What projects do you have planned for 2016?
ScAob: I just finished up my album titled "Thinking out da box", and a mixtape titled "Headstate 2". Both projects come with an all-around style, and of course a westcoast feel. I wanted to give the people a few things to relate to, groove to, and feel like it's more than one way to sound when creating music. I had a great vibe with engineer / producer "Mattie B" and got to work with producers like J steez and Jee Jah. You can also look out for a project I'm working on with my fam from Pomona, A-Dog of 3m. This album is gonna be crazy from the production of "Phat Beatz", to the lyrics.
DubCNN: Can you tell people about your experience growing up in Los Angeles, California?
ScAob: LA always meant alot to me growing up. It's more than what alot off people get to see even when they visit. Growing up in the Eastside life was what you make it. Staying on your block was enough to lose your life, so imagine all your friends being from that area and the other side of your family being the enemy of the area you stayed in. As a youngsta, all we had was the bus. It's a fast city mane. It can make you feel forced to decide what you want to do and who you want to do it with at an early age… because you are tired of the funerals and patnaz doing football numbers. Besides the poverty LA gave good along with the bad. From the party's, clubs, women, weed, music, nightlife with your crew, to love for our lakers and raiders. Besides the money we didn't need anything else.
DubCNN: What is your opinion on the state of hip-hop today?
ScAob: My opinion is we need order. Who's the judge around here? Who are the people ignoring the fact that we can't even tell who is on the mic because everybody sounds alike? I'm not here to take us back to the 80s or 90s, I'm here to push forward. It doesn't seem like hip-hop is pushing forward. It looks like it's stuck on the bs. Someone needs to think out da box.
DubCNN: How would you describe your style to fans?
ScAob: I would describe my style as one of a kind. Like a hidden instrument to the beat…It's not just talking over beats for me. My rhyme patterns will make you realize alot of artist aren't even rhyming anymore. My delivery is always gonna make you feel what i felt when i was writing the song; and it's no better feeling from a song than story-telling. It might be my story, it might be your story, I might of made it up; but whatever story i tell, my style is definitely gonna paint the picture for you.
DubCNN: What upcoming projects can we expect from ScAob?
ScAob: Upcoming projects include a compilation by J steez and Suga Free coming this year. I'm doing alot of features. My fam from Az Da Macholicz next project, Money Motive Music. The "3m" album, and my own company "Branded California" will be dropping a compilation as well as a movie.
DubCNN: Who are your top 5 MC's of all-time?
ScAob: Top 5: #5 Scarface #4 Snoop #3 Kurupt #2 Eminem #1 2pac
DubCNN: Where can fans reach out to you on Social Media?
ScAob: You can reach me on
fb : westcoast scaob
twitter : @whotfizsc
souncloud/sc-aob
instagram : itz_scaob
Youtube search ScAoB and subcribe.
Google ScAoB, it's only one me.
DubCNN: Any projects currently available for download?
ScAob: You can download all my music free via SoundCloud or Reverbnation; also search vote4sc. If you are not on social media, email the company at brandedcalifornia@gmail.com and request a Free Preview CD before everything drops.
DubCNN: Thanks ScAob, from DubCNN. Anything you would like to add fam?
ScAob: Im coming, and I'm coming with everything the fans already know i have. I'm not here to shake hands and make friends. I'm coming with that westcoast heat everybody loves; and to support the west from the front line. They can't sing they way out of the change of events I'm going to create. I appreciate DubCNN and the west coast, as well as those who stuck around and helped me get where I'm at today.
WestCoast ScAob – "Sum Motivation"