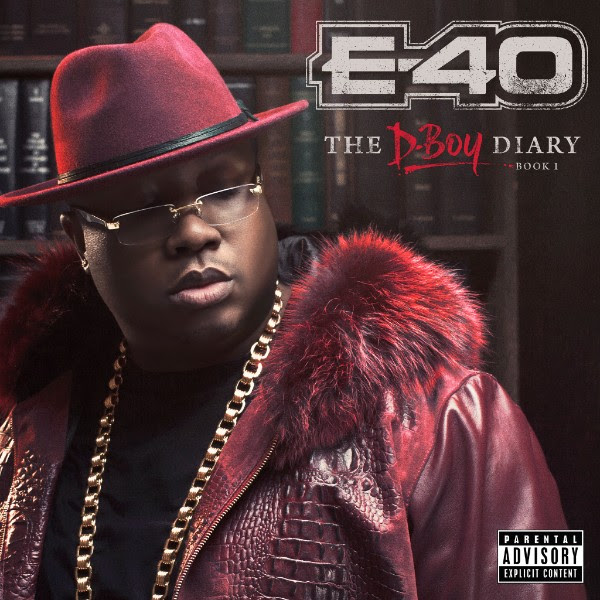 E-40 is preparing a massive rollout for a two-part double-disc album The D-Boy Diary Books 1 & 2.
E-40 has 42 tracks planned for the project, which is set to drop November 18. He is celebrating more than 20 years in the rap game and The D-Boy Diary Books 1 & 2 will be his 26th and 27th albums respectively.
"What's happening at this point in my career defies logic," E-40 says in a press release. "I still spit the realest and rawest shit of anyone in the rap game right now. The D-Boy Diary will lace the unlaced, will tutor the truant — it's a guidebook for a street life."
Guest features on The D-Boy Diary Books span generations and regions. Mistah F.A.B. and Nef The Pharaoh appear on "Bring Back the Sideshow" off Part 2.
Other featured artists include Gucci Mane, G-Eazy, Jazze Pha, B-Legit, Eric Bellinger, Rick Rock, AD, Mozzy, Jay Rock, Kid Ink and Lil B. Sacramento rapper-producer Brandon P contributes two tracks to the album.
The deluxe version includes E-40's singles "Slappin" featuring Nef The Pharaoh and D.R.A.M. and "Petty" featuring Kamaiyah.
Pre-order The D-Boy Diary Books 1 & 2 via iTunes
Check out E-40's The D-Boy Diary Books 1 & 2 album cover arts and tracklists below.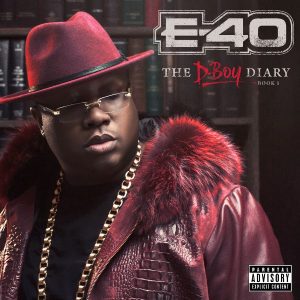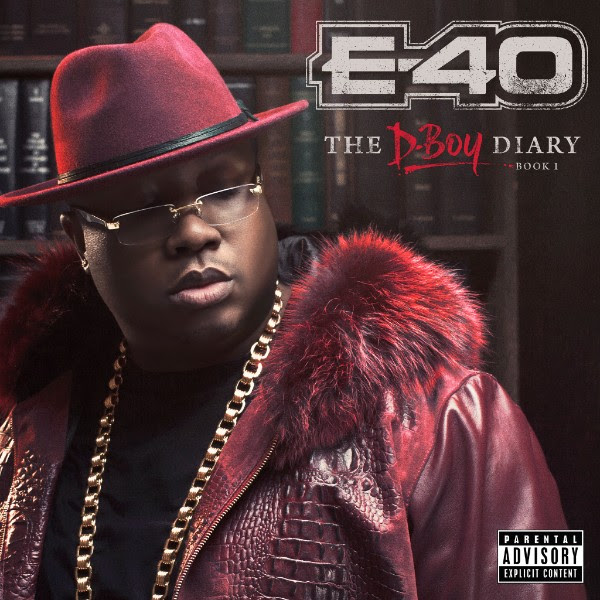 Stack it to the Ceiling
Straight To The Point (f. Ezale and G-Eazy)
Savage (f. Jazze Pha and B­-Legit)
Puttin' in Work
Mr. Arm and Hammer (f. Stresmatic)
Hunedz (f. Rick Rock)
Fired Up (f. Cousin Fik)
Bag On Me (f. K.D. Stunts)
Say So (f. iStevie)
Stay Away (f. Eric Bellinger)
Somebody (f. Ricco Barrino)
All Day (f. Gucci Mane)
The Grit Don't Quit (f. Nef The Pharaoh)
Fake Lit (f. June Onna Beat)
Goon Music (f. Stresmatic)
Gangsta Song (f. Kent Jones)
Blessed By The Game
We Flip (f. Cousin Fik, Choose Up Cheese and Stresmatic)
I Had It In a Drought (f. Stresmatic)
Check (f. Willy Will)
Made It Out (f. Young Chu)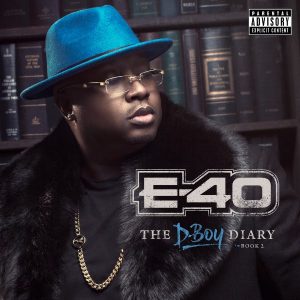 Bring Back The Sideshow (f. Mistah F.A.B. and Nef The Pharaoh)
Money (f. Mozzy and Jay Rock)
This Goin' Up (f. Husalah and Turf Talk)
On One (f. AD)
Get Money or Get Lost
Highway (f. B-Legit and TreSolid)
Sick Out Here (f. Droop-E)
Thank U (f. Willy Will)
Military Time (f. Salsalino and Baby Treeze)
Uh Huh (f. YV)
2 Seater (f. Kid Ink)
What It's Gone Be (f. D-Day and Tamoya Bell)
How Do U Like That
I Know a Guy
All I Know (f. K Camp and Casey Veggies)
Waitin' On a Play (f. Nicamari)
Tycoon
Broke Bitches (f. Joe Moses and Jay 305)
Flash On These Bitches (f. Lil B)
Too Many
Paid Off (f. Stresmatic)
Slappin (f. Nef the Pharaoh & D.R.A.M.) [BONUS]
Petty (f. Kamaiyah) [BONUS]