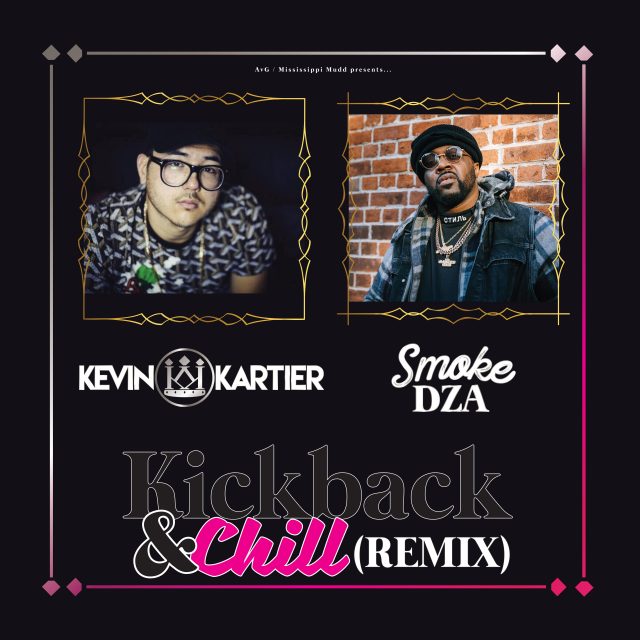 Smoke DZA only gives features to the true stoners. The "KushedGod" gave a special feature to Mississippi's own, Kevin Kartier, on the remix for "Kick Back & Chill." The two weed-loving lyricists go toe to toe on the easy-going track. The Sip rapper knew that he had to bring his best to the blog era legend. As a tandem, the duo knows that good smoke is a way of life. Kevin has also been doing his thing for years, so the two paired for the remix are fire.
Kevin Kartier is looking to drop his next project during the summer. His strong fan base has been looking forward to Vibes & Vices, which serves as his first full LP in a while. Kick Back & Chill (Remix) is the first single from the upcoming project. If you like the new single, then you are in for a treat. Kartier has teased fans of some new visuals soon. Be on the lookout for new content from the Biloxi bud smoker shortly!
Artist Quote: "Having a single with another blog-era rapper in 2021 is so dope to me. I'm just hyped that we are both still out here producing at a high level"
Listen to "Kick Back & Chill (Remix)," which was distributed by SONY/The Orchard, on your DSP of choice.