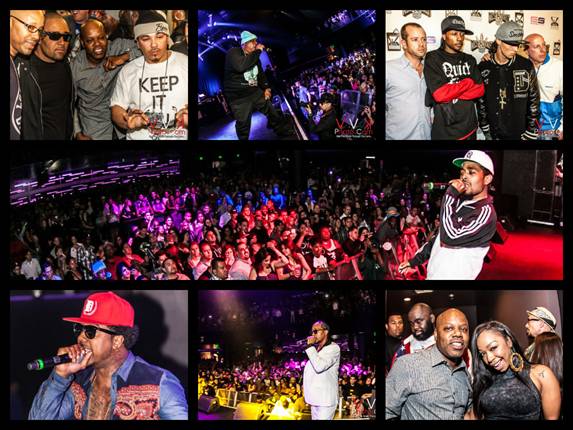 Back in June we confirmed that due to the success of the first ever West Coast Fest concert at Club Nokia in March 21, 2013, the organisers were taking it on tour!
In that update we announced that the event producers, Behind The Scenes (BTS) were taking Part II of the West Coast Fest 2013 from city to city with 5 initial tour dates.
The West Coast Fest 2013 tour headed out from its Los Angeles backyard to music fans across the nation ion June 28th with hip-hop icons E-40, DJ Quik, Mack 10, Dogg Pound, Bone Thugs N Harmony, Warren G, Suga Free and Baby Bash and more! The tour is ongoing – check the full dates and flyer below – but at the July 12th date in Tucson, AZ @ The Ava Amphitheatre the homie Toney Buatti shot backstage footage for Steve Lobel & Jamie Adler and we can bring it you today. See Suga Free, DJ Quik, E-40, Kurupt, Warren G, Mack 10, Bone Thugs N Harmony, Steve Lobel, Jamie Adler, The Gooneez and more!
Backstage Footage of West Coast Fest 2013 in Tucson AZ (Video)
[jwplayer config="DubCNN" mediaid="15554″ logo="http://www.dubcnn.com/wp-content/uploads/FlashVideoPlayer/DubVideoLogo.png" logo.link="http://www.dubcnn.com" logo.linktarget="_blank" logo.hide="false" logo.margin="0″ logo.position="bottom-right" logo.out="1″]
West Coast Fest 2013 Tour Dates
June 28th, Fresno, CA @ Warnor's Theatre
July 5th, Pasco, WA @ The Trac
July 6th, Salem, OR @ The Salem Armory
July 12th, Tucson, AZ @ The Ava Amphitheatre
July 13th, Tempe, AZ @ The Marquee Theatre
Sept 20th, Albuquerque, NM @ Albuquerque Convention Center
Sept 21st, Indio, CA @ Riverside Fairgrounds
Lookout for tickets and tour information, visit WestCoastFest2013 and follow online at Twitter.com and Facebook.com.