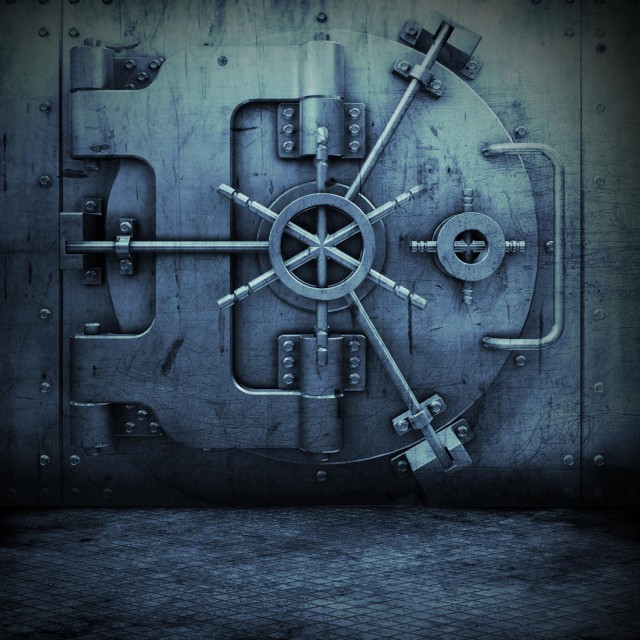 Awww shit! The time has come! After the project was first announced back in November 2003, the highly anticipated Dubcnn.com & Westcoastaftershock.com Present… West Coast Unified Vol. 1 is finally here for ya'll to pre-order right now!
We brought you a cover for it a while ago, well, we've picked a different one, you can see it to your left, to enlarge it, simply click on it! That's Mr. Bad Azz right there on the cover, the person who's gonna take you through the CD, commenting here and there and introducing songs. The tracklisting has changed a little too, we added an exclusive drop fron the incarcerated Ras Kass, we have a brand new cut by Young Lucky on there, and some other minor changes.
The CD is dropping May 11th, online, in Australia, in New Zealand, in Norway, in Sweden, in Finland, in Denmark, and it will drop a few weeks later in stores all over the United States, and hopefully Japan and England. Yup, an independent release by a website that's gonna have distribution ALL OVER THE WORLD! Goes to show how hot the CD is. Now ya'll know like I know how it's a pain to drop 18 bucks on a CD, or whatever stores charge nowadays… That's why West Coast Unified Vol. 1 is gonna cost you only $8,99 plus shipping, and that for 25 tracks!
Okay enough advertising, let's get to it. You can either order through Paypal, through our online store with your credit card (gonna be up next week), through a Money Order, or just send cash.
To order the CD through PayPal, click Here.
To order the CD through Money Order, send $8,99 plus $2,99 for shipping to: (IMPORTANT: Please Include Your Mailing Adress So We Know Where To Send The CD To, Or Else You Won't Be Able To Get It!!)
Premium Financial Solutions
Lonngatan 50 B
21449 Malmo
Sweden
The same adress goes for people who want to pay Cash, $8,99 plus $2,99 to the adress above.
Our online store is gonna be up next week for everybody who doesn't have a paypal account and wants to pay with their credit card.
The CD is diverse, there's something for everybody on there, theres smooth laid back smoke tracks, party tracks, etc. And with production by the likes of Warren G, Dj Battlecat, Scott Storch, Damizza, DJ Quik, E A Ski, Big Saccs, Prodeje, Davey D, tha chill, Fredwreck, Meech Wells, Chag G, Baka Boys, Dj Mark 7, Mike Smoove & Mecca Music, Dj Slip, CL Cutz & More, and tracks by Snoop Dogg, Warren G, Nate Dogg, Xzibit, Ras Kass, Scipio, Bad Azz, Knocturnal, E-A Ski, Daz Dillinger, E-White, South Central Cartel, Young Lucky, Daddy V, Chag G, Kay9ine and many many more, you know it's gonna be hot!
If you slept on the ALBUM SAMPLER we posted a few weeks ago, make sure to download it right now:
-=| West Coast Unified Vol. 1 Album Sampler |=-
And here is the completed tracklisting again:
01. Bad Azz Intro
02. Big Saccs – Intro
03. Sean T, Mista Cane & Arsen – West Coast Unified (Stand Strong)
04. Bad Azz Presents Crooked I – Everyday
05. Tha Chill – The Truth
06. Ras Kass – Exclusive Drop From Jail
07. Scipio – City Of Angels
08. Bad Azz Presents Daddy V & Bad Azz – Weed Blowin'
09. Neshay ft. Neb Luv & Roscoe – Play That Song
10. The Game Presents Young Lucky – Strike Back
11. Bad Azz Presents Moss Maja – Gangsta Stroll
12. Warren G ft. Chuck Taylor – Turn It Up Now
13. Balance – Way I Am Remix (Ft. Knoc)
14. Chag G ft. Lil HD, Ecay Uno, Cee Wee 3, 2 Man Loc – West Coast Streets
15. Bad Azz Presents Kay9ine – Kay9ine Is Back
16. Frontline ft. E-A Ski – What Is It
17. Mc Ren Presents Xzibit, Tash, Defari – Cali Kings
18. C-Bo Presents Young Lucky ft Jay Tee & FJ – Fake Homies
19. Bad Azz Presents Lifestyle – Gotta Be The Music
20. Damizza Presents Nate Dogg, Roscoe & Sixx John – Nasty Gurl
21. Neb Luv (5 Footaz) ft. Crisstyle (IV Life Fam) – Road Rage
22. South Central Cartel – Bang Like A Bitch
23. Yukmouth Presents DJ Quik & Playa Hamm – Come Together
24. The Prophet – My Bizzness
25. Warren G Presents Snoop Dogg, Warren G, E-White, Bad Azz, Kokane, & Daz – After Dark
26. Bad Azz Outro
May 11th! It's going down ya'll! Spread the word!