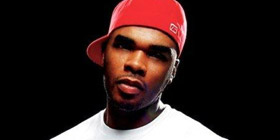 As promised, we've got the untagged CD quality version of Bishop Lamont's first single produced by Dr. Dre available for you today!
The name of the record is "Grow Up," and it features Bishop examining his life and encouraging others to do the same. This feel-good song is poised to blow up on the radio this summer, so get ready to hear this all over the place sooner than you think!
Bishop Lamont – Grow Up (Produced by Dr. Dre) Audio
[raw]
[/raw]
Downloads: Bishop Lamont – Grow Up [Explicit]  / Bishop Lamont – Grow Up [Clean]
Make sure to add Bishop Lamont as your friend on Myspace. Shouts out to everyone who's been supporting this record already. "The Reformation" is coming soon. Get ready for it.
Request "Grow Up" on Power 106 now by texting into 69106. They will play the record if you keep requesting it, so please take the time out to send a text. You can also check out Bishop live in the studio with DJ Skee talking about this record by clicking here.
Stay tuned to Dubcnn for the latest on Bishop Lamont, Dr. Dre, & Aftermath!
(Updated 2012) // Related content: check out some of Bishop Lamont's classics from down the years below!
Bishop Lamont – Grow Up (Audio) (Produced By Dr. Dre)
Bishop Lamont – The Confessional (Mixtape)
Bishop Lamont – Pope Mobile (Mixtape)
Bishop Lamont – N*gger Noize (Mixtape)
Bishop Lamont & Black Milk – Caltroit
Bishop Lamont & Indef – Team America: Fuck Yeah
Bishop Lamont – The Layover
Follow Bishop on Twitter.