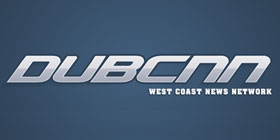 It's New Years Day today so we want to wish all our visitors the very best for the coming year! It has been another hugely challenging 12 months for Dubcnn with more internal changes and months of planning for the future of the site.
We want to take this chance to thank you all for the support and loyalty each and every reader and forum member has given us during 2011 and want you to know that as 2012 will be our 10 Year Anniversary that Dubcnn as you know it will change dramatically. As part of the plans we, as always, value your ideas and suggestions to improve Dubcnn.
As always please ensure you utilise all our methods of communicating with you, the Forum and our Facebook, Twitter and our new Google+ pages to ensure you get the most up to date news, giveaways and information.
I want to finally take this moment to thank each and every member of the Dubcnn team for all their dedication and effort in 2011, those include Nima, Lil Jay, Mil, Jose, Javon, Blaze Rock, ST Specialist, J-Double, Worldwide Warb, Yash, Adon, Jome, Chad, Conan, Eric, Daniel, IllWill, Jonathan, Jen Wing as well as all the co-contributers and organisations we work alongside to deliver content to our readers.
Thanks too must go to all the artists, producers and labels that consistantly support Dubcnn in what we try to do – and to those other sites and blogs that post news and media in the right way, you know who you are!
Finally in 2012 we will require some new people on the team, if you think you have what it takes and are interested in working for Dubcnn – get in touch! We are particularly keen on two new News/Media contributors, a Graphic Designer and an intern to act as head of Social Media. Those with the time and dedication to work on the team, get in touch.