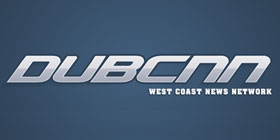 As the new year kicks in, we want to take some time out for the first Weekend Audio as we go through a selection of recent stuff that didn't get posted up during the holidays. This includes songs, videos and mixtapes from different projects that are about to drop or just came out. Catch up!

While we wait for Young Maylay to release "Traffic Muziq", the second leak off of his "Hogg Tied & Duct Taped" mixtape, here goes the first track that is floating around from the L.A. emcee called "Sauce Angeles". Produced by BH da Great.
Young Maylay – Sauce Angeles (Audio)
Right before the old year rolled out, Droop-E released the visual for his first offering from his upcoming project "Hungry & Humble". Droop-E linked up with Kendrick Lamar and the two share bars over this smooth track called "Rossi Wine (Free My Mind)". Video directed by Damon Jamal.
Grab a cup and stay posted to Dubcnn for that "Hungry & Humble".
Droop-E – Rossi Wine (Free My Mind) Feat. Kendrick Lamar (Audio)
Droop-E – Rossi Wine (Free My Mind) Feat. Kendrick Lamar (Video)
Just when you least expected it, Bishop Lamont is getting ready to release his long awaited album "The Reformation". It's been about six years since Bishop first spoke to Dubcnn about it, just before the project turned into "Detox" little cousin. Since his departure from Aftermath two years ago, Bishop took things in his own hands and reformed "The Reformation".
Fast forward, the Carson rapper recently released a promotional visual for "Sodom and Gomorah", which will be released in full length on January 12. The song serves as the first single off "The Reformation" (which they also like to call "God Damn N*gga, It's About Fucking Time!") and it was said to be leaked tomorrow. Produced by King Karnov.
Bishop Lamont – Sodom and Gomorah (Trailer)
Speaking of Bishop, another song with slipped track the cracks is the first single from Dave New York's upcoming album "I Gotta Story 2 Tell". Dave NY recruited Chali2Na, Rapper Big Pooh and Bishop for the verses. It's called "Music Is All That I Got" and it's available for purchase on iTunes. Produced by Astronote.
Dave NY – Music Is All That I Got Ft. Chali2Na, Rapper Big Pooh, Bishop Lamont (Soundcloud)
It's been a minute since we last heard from Inland Empire vet Dirty Birdy. Here's a recent track from Birdy called "Lost In My Words", which might see the light of day on his upcoming project "Grape Soda". Featuring I.E.-bread Diamonique, who has her own project in the pipeline.
Make sure you check out his Soundcloud page for more tracks.
Dirty Birdy – Lost In My Words Feat. Diamonique (Soundcloud)
Judging from the artwork, Demrick (aka Young De) is choppin' heads off on his latest mixtape offering called "#HeadsUp". De keeps his circle of guest appearances small, those being the usual suspects Xzibit and singer Brevi on a good number of songs. Producion was handled by DJ Fingaz, Rikanatti, Jim Jonsin, 21, The Futuristiks, and others.
Demrick – #HeadsUp (Mixtape Download)
One song that has been in constant rotation since it came out about a month ago is Fashawn's "Generation F". The Fresno Grizzly brings his A-Game and does what he does best on these type of tracks. Here is the visual for Fash's latest offering from his upcoming "Champagne and Styrofoam Cups" Soundtrack, due out in March. Song produced by ATG, video directed by Mikhail Sarkhosh.
Fashawn – Generation F (Audio)
Fashawn – Generation F (Video)

Fresh off releasing his "In None We Trust" EP, Crooked I goes back in Hip-Hop-Weekly mode and releases a slew of new tracks. Crooked rips Drake's "Motto" and Common's "Sweet" for his latest freestyles. Also included is an unreleased track from Crooked I that leaked earlier this week called "Cocaine Is A Helluvea Drug". The track was recorded in 2006 and is produced by Treacherous Records in-house producer Komplex.
Crooked I – C.O.B. Motto (Audio)
Crooked I – Sweet (Freestyle) (Audio)
Crooked I – Cocaine Is A Helluvea Drug (Audio)
Be sure to check out the exclusive Dubcnn video interview with Crooked if you missed it.
Producer Ro Blvd and Thurz pick up right where they left off: For Ro's upcoming project "Heart Pounding Panic", the two linked up to release a new visual called "Great Going Good".
"Heart Pounding Panic" drops in January. Visit Ro Blvd's website to download the track.
Ro Blvd – Great Going Good Feat. Thurz (Video)
In honor of Stones Throw 15th year anniversary, Gold Chain Music's Planet Asia teams with Madlib for an EP called "Cracks In The Vinyl". PA recorded the 6-track project in Germany on his three days off while on the recent Cali Agents European tour.
Planet Asia and Madlib – Cracks In The Vinyl (EP Download)
Murs dropped the music video for "'67 Cutlass", his newest visual from "Love & Rockets Volume 1: The Transformation", his new album produced entirely by Ski Beatz. The album features guest appearances from O.C., Dee1, Tabi Bonney, Ab-Soul and Locksmith, and is now available on iTunes.
Murs – 67 Cutlass (Video)
Freddie Gibbs and Daz linked up to shoot a video for their recent collabo "Rap Money" produced by Statik Selektah. They just delivered the visual to the song, which can be heard on Daz' "Who Ride Wit Us Vol. 5" and Gibbs' "Lord Giveth, Lord Taketh Away".
Freddie Gibbs & Daz – Rap Money (Prod. by Statik Selektah) (Video)

Focus just dropped the first visual from his "Music of the Misinterpreted (Deluxe Edition)" LP, which was released in November. It's called "I Know" and features Sha Stimuli. Directed by Chris Wilkes and Focus.
"Music of the Misinterpreted" is available at www.focus.bandcamp.com.
Focus… – I Know feat. Sha Stimuli (Video)
Los Angeles based R&B singer Brooke Taylor recently relreased her debut album "L.ive O.n V.irtuous E.nergy". The production was handled by Dae One, THX, J.lbs, King Trax, amongst others. The first single released off of the album was "Dear Archer" which was written and co-produced by Brooke Taylor and Dae One.
Brooke Taylor- L.ive O.n V.irtuous E.nergy (Album Download)
Last but definitely not least, another visual which didn't get the fair treatment is Lil Bam's latest joint "Ride Like". With his new project "Point Guard Of The Streets" dropping in February, the Long Beach bread shot a video for the TeK DeEp produced song. The digital single released through Island Def Jam has been on iTunes since August.
Lil Bam – Ride Like (Video)