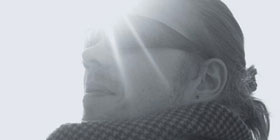 A little under a year ago we introduced you to a producer whose music you would more than likely have heard without knowing his name, [see Tommy Black: A Sound You Know, A Name You May Not .
Tommy Black is a producer out of Sweden who has been working constantly over the last couple of years producing music for Kendrick Lamar, Ab-Soul, Schoolboy Q, Butch Cassidy, Pr1me, J-Ro (Tha Alkaholics) and many more.
His CV reads like a whose-who of the new breed of westcoast artists with his hands on tracks from Kendrick Lamar's Overly Dedicated (OD) project, the Ab-Soul Long Term 2: Lifestyles Of The Broke & Almost Famous mixtape, Schoolboy Q's Setbacks mixtape as well as appearing on the Butch Cassidy mixtape I'm Here on the "Street Life" record with Pr1me & Drastic.
In our first update (Feb 2011) we told you that he was working on his own release entitled "The Medkit" and in the build up released his Interludes Of Life, a 5 track Cosmic-Funk/Jazz influenced hip hop instrumentals EP, which included the standout Undawater Boogie.
"The Medkit" had been planned for an April release and then a late summer drop and in our July update we dropped off a track from the release called Supernatural featuring Ab-Soul.
We have just had word from Tommy Black that "The Medkit" has slipped again due to issues with distribution but in the meantime he wanted to drop off a record that is still set to feature on the project called "U Had What You Had" alongside Pr1me.
Tommy Black & Pr1me – U Had What You Had (Audio)
While the issues with "The Medkit" get ironed out Tommy is going to put out another release he's just completed entitled "The Nine Lives Of Tommy Black" which we will have news on soon.
Lookout for more from Tommy Black on Dubcnn over the coming weeks as we build towards the release of "The Medkit." Until then check him out on Twitter.