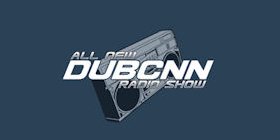 Since 2012 is still in its early stages the guys at the All New DUBCNN Radio Show wanted to make some early predictions for the artists to watch out for in 2012. So check out the list below and feel free to check these artists out and stay tuned to Dubcnn and DUBCNN Radio for the latest records from these and a huge variety of new and established artists.
………………………………………………………………………………

Clinton Wayne
The Barstow, CA emcee and DUBCNN favorite has already established a strong fanbase over the years, as well as a series of critically acclaimed mixtapes including Tsoul Ghetto and Regal Muzik. With his most recent offering "Desert Eagle" still fresh on everyone's minds Clinton Wayne is preparing to return to the masses with his upcoming mixtape "Bi-Polar" a heater that everyone needs to make sure they check out when it drops.
XL Middleton

Dubcnn alumni XL Middleton has blessed listeners over the years with plenty of westcoast material to ride to, his "Hedonistic Mixtape" is still bumping all over and his joint album with Young Sau "There Goes The Neighborhood" was well received all over the map. His Crown City Entertainment label will be dropping new music from Reality Jonez and Moniquea later this year, but make sure you look out for the new XL Middleton album dropping this year, if you truly enjoy that full west coast sound than make sure you stay tuned to XL Middleton and no one else.

Epademik
Already starting the year off on a good note, launching his Bad Seed Entertainment and re-releasing his "1918" LP. Epademik is already being recognized as a top-notch emcee and producer, whether its his work with OG Cuicide or fellow artist Siccness, Epademik is definitely gearing up to be a forced to be reckoned with in 2012
The First Lady of the acclaimed "Language Artz" collective is making waves all over the web, whether it is her vicious bars or her sexy videos. This Lemeirt Park spitter spent the last year making believers out of fans from the U.S. all the way to Paris and with the upcoming release of her debut album "Paper Girl" right around the corner, there's no doubt you'll be a believer too
Big K.R.I.T.

The Mississippi emcee, had fans everywhere loving hip hop again with his homegrown style of rap, be it the production or the wordplay BIG K.R.I.T. has dropped jewel after jewel and in 2011 and made fans out of some pretty big names in Hip-Hop (i.e. T.I. and The Roots) and left thirsty fans everywhere dying for a taste of his upcoming LP "Live From The Undeground"

Nu MAGIK

This duo have seen their visibility rise in recent months since last appearing on DUBCNN and with the re-release of their debut album "The Vintage" Draz and Deuce Maxwell have started to set the stage for the new album "V2" scheduled to drop in 2012.
Having already received many a co-sign, these guys are proving that blue collar hip-hop hasn't lost its place.


Brooke Taylor

The lovely songstress saw her debut offering L.O.V.E. receive critical acclaim in the few weeks since its release, the album show cases heartfelt lyrics over top-notch production and shows no signs of slowing the momentum. Remember where you heard the name and make sure you download the L.O.V.E. album if you haven't already.

Schoolboy Q

Schoolboy Q, and the rest of TDE having been doing there thing, already proven himself amongst his "Black Hippy" counterparts (Jay Rock and Kendrick Lamar). Schoolboy Q's latest offering "Habits & Contradictions" has just dropped and is nothing less than the top notch quality we've come to expect from the TDE team! Checkout the singles Sacrilegious and Blessed featuring Kendrick Lamar.

Noni Spitz

Already a factor in the New West and featured on Dubcnn for more years than I care to remember, Noni Spitz gave us a certified hit with 2011's "Sippin On" taken from his "Players Manual" mixtape. Having written and starred in the hilarious movie "Out On Bail" and releasing "The Substance" with his partner in rhyme and famed producer Dae One, I see only big things on the horizon for this guy, remember you heard it hear first!
The triple threat (rapper, actor, comedian) played the internet last year building his name and buzz amongst the masses, making new fans at every stop along the way. His charisma seems to carry over into his rhymes, just as easily as it spills over into his comedic performances, his last offering "Camp" was a well-received effort filled with genuine skills, putting to rest any rumors of him being a novelty act. Stay tuned for much more from this guy