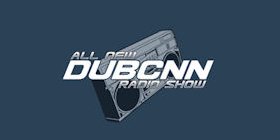 Those of your familiar with the All NEW Dubcnn Radio Show with J-Double, Scott Taylor aka ST Specialist & Worldwide Warb know that these guys take their craft seriously!
Just last week the team put out Episode 40 of the All New Dubcnn Radio Show and had special guest Damizza on the show to run through his discography and discuss his book "Guilty By Association". Today the team are back for another reason!
Since 2012 is still in its early stages the guys at the All NEW Dubcnn Radio Show wanted to make some early predictions for the artists to watch out for in 2012.
They've compiled a list of artists they believe will make their mark in the next 12 months, many regular readers will know but others will be new to you and just finding their feet. Read on and sample some of the music provided with the artists and ensure you tune in every week for the All NEW Dubcnn Radio Show to hear the latest music from these acts and many more new and established artists.
Dubcnn Radio: Artists To Watch in 2012
The All NEW Dubcnn Radio Show returns next week!