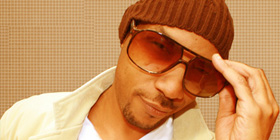 R&B singer Smokey Lane has been working hard making a name for him self this past year. In the last year alone he's collaborated with artists including Mac Lucci's for the record Cali Life as well as with Noni Spitz on Celebrate and Sippin On which also features Brooke Taylor.
Earlier this month he was also on Dubcnn with the Aceman produced single from "Westcoast Ubiquity," featuring Al Stylez called Swaggnificent. Smokey has now released his first video entitled "Stay With Me" – directed by Graham Smith – which is the first video from his "Make Out Music 2.0" project which you can watch below.
Smokey Lane – Stay With Me (Video)
"Make Out Music 2.0" sees him remix records from his debut album "Make Out Music" along with new original tracks. "Make Out Music 2.0" will be released on February 14, 2012 which will be the one year anniversary of the first "Make Out Music" LP. Follow Smokey Lane on Twitter.