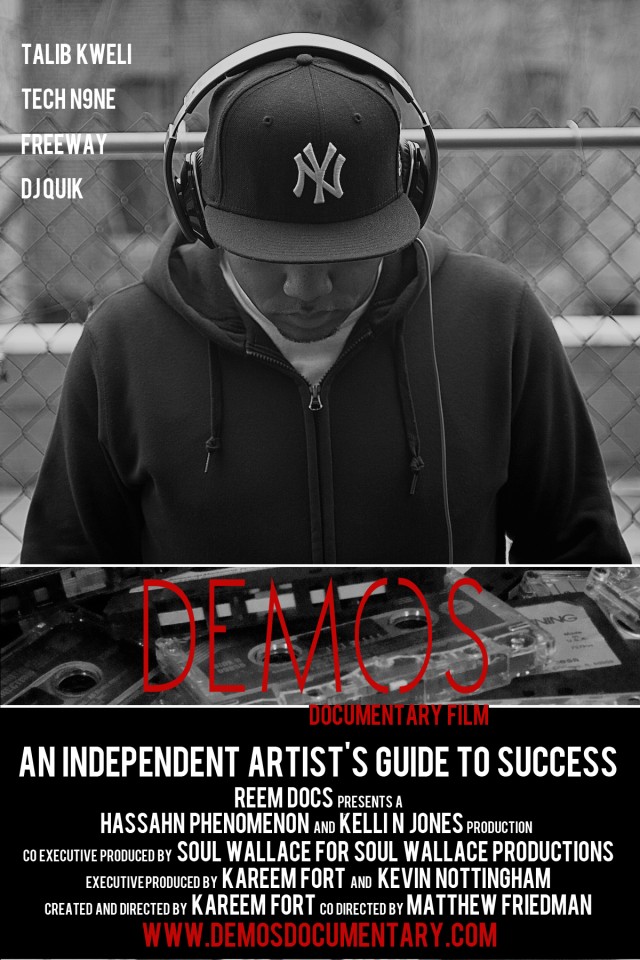 During 2011 we announced the planned HiPNOTT Records documentary film "DEMOS" from its early trailer to the Rapper Big Pooh fronted contest for the Please Listen To My DEMOS Vol. 1 release which we then Co-Presented as a free download with HiPNOTT Records and Unique Squared [download Please Listen To My DEMOS Vol. 1]. J-Double, who hosts the weekly All NEW Dubcnn Radio Show right here on dubcnn.com, spoke to Hassan Phenomenon during a call in on Episode 17 (04/22/11) to discuss the film and then in June Crooked I spoke on the DEMOS Documentary in a video piece.
In August we caught up with music executive and producer of the upcoming film "DEMOS: An Independent Artists Guide To Success" Kareem Fort for This Exclusive Interview where he discussed the artists involved and what you can expect from the project.
Today we are back as Kareem Fort has just revealed that Brooklyn emcee Skyzoo will be the star of the film via a newly released trailer which we have for you to watch below. Production is finally coming to a close on the documentary which features interviews with artists such as Torae, Nitty Scott MC, Naughty By Nature, Tech N9ne, Talib Kweli, Jean Grae, Crooked I, DJ Quik, Rapper Big Pooh, Terrace Martin, Freeway and many more.
DEMOS: An Independent Artists' Guide to Success [Teaser Trailer #2] (Video)
DEMOS is slated to be released this October 2012, stay tuned to Dubcnn for the latest news and media from the release.