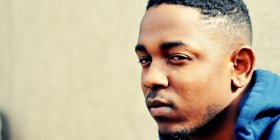 I just got back from the Kendrick Lamar and Hopsin show in San Francisco and the Regency Ballroom and it was a real experience. Hopsin and Dizzy Wright came out first and killed their performance. It was my first time seeing them on stage and the energy was incredible. Next up was Kendrick Lamar, who laid down a one-hour set of fury. After going through all the expected records, Kendrick left the same stage, but was brought back by the frenetic chants of the crowd.
Tonight, he for the first time performed his latest record "Cartoon & Cereal" and dubcnn caught it on film:
Kendrick Lamar – Cartoon & Cereal (Live In San Francisco 3/27/12) (Video)
DubCNN also conducted new interviews with Kendrick as well as Hopsin, Dizzy Wright and DJ Hoppa, so expect those to drop very soon!