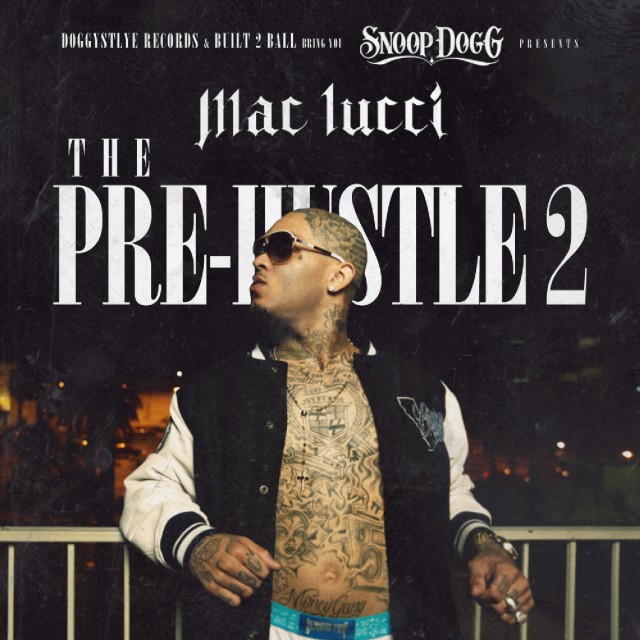 Snoop Dogg's protege and one half of the group Hustle Boyz, Mac Lucci, is gearing up for the release of his upcoming album "The Pre-Hustle 2" on April 10th, 2012 via Built 2 Ball/EMPIRE Distribution. His last project, the "Pre-Hustle EP" dropping in late 2011 and spawned the street smash "Cali Life", produced by Dae One.
Super-producer Dae One is on board again for a chunk of the production on the new album, "The Pre-Hustle 2". Guest appearances on the album include Snoop Dogg who appears on the lead single "Funny Hoes" (expect the video very soon), along with 8 Ball, Tha Dogg Pound, Alori Joh (R.I.P.), Soopafly, Brevi, Roccett, Compton Menace and more.
Expect the video to "Funny Hoes" with Snoop to drop soon, along with a video to "Hustle Celebrity" with Brevi. For now, check out the front cover above as well as the official tracklisting below:
1. Intro
2. Human Feat Alori Joh (R.I.P.)
3. What Up
4. Funny Hoes Feat Snoop Dogg
5. On Me Feat Legacy
6. Dont Give A Fuck Feat Carlos Mcswain
7. Check Me Out Feat D-Dimes, Dae One & Soopafly
8. Hustle Celebrity Feat Brevi
9. Stripper Love
10. Ready 2 Smoke Feat 8 Ball, Dogg Pound, Hustle Boyz
11. Knocking
12. Misunderstood Feat Compton Meanace & Roccet
13. Realest Feat Young Giants
14. Gangsta Shit Feat Big Doty & Ing Legend
15. Flow Priceless Feat TC & Young Flow
16. Suka Free Plane Feat Pilot P
17. Tears Shed On My Page Feat Brooke Taylor
You can pre-order "The Pre-Hustle 2" on iTunes now by clicking here.