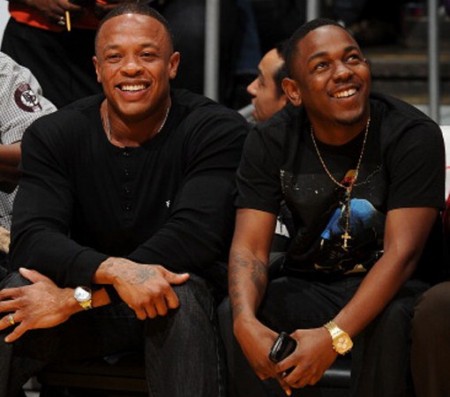 As we reported two days ago Kendrick Lamar and Dr. Dre were set to premiere a single on Big Boy's Neighborhood on Power 106 today ready for release on iTunes tonight! We've just had the single land in the inbox and as expected these two prove a deadly combination!
The record is called "The Recipe" and it features Dr. Dre with production by Scoop DeVille, and it's available for stream via the link below!
[raw]
[/raw]
Kendrick Lamar – The Recipe (Feat. Dr. Dre) (Audio)
Checkout the cover to the right also and the entire team at Dubcnn.com who've been representing since the K.Dot days want to give our huge congratulations to Kendrick for the single! Check back later to see a brand new Dubcnn exclusive interview AND an unreleased 2007 features as K.Dot.