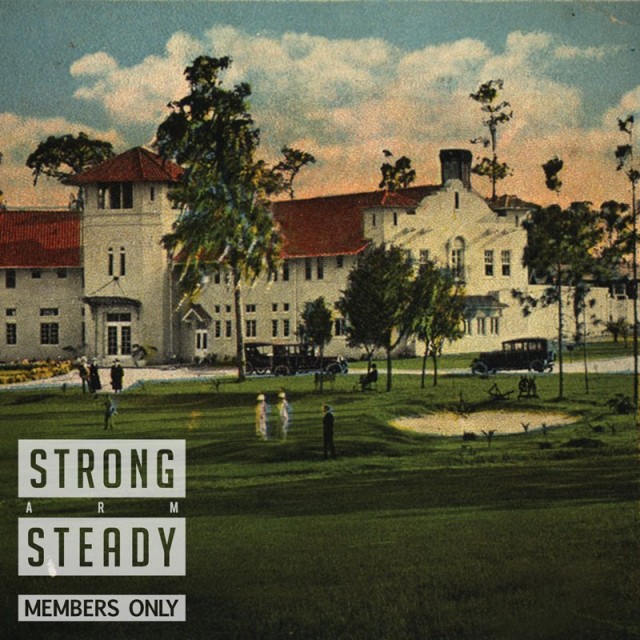 Strong Arm Steady is the definition of a powerful triumvirate. Mitchy Slick, Phil Da Agony and Krondon have been setting the underground on fire for years now both as solo artists and a collective. Last year they released their long awaited "Arms & Hammers" project with tracks in the lead up to its release including the Game featured Trunk Music, produced by Lamar of 1500 or Nuthin – as well as the Original Version which featured Phil The Agony and not Game.
Not only that but we brought you the video for Make Me Feel featuring Jelly Roll, the Too Short featured video for On Point as well as the full version of that Terrace Martin produced single On Point before dropping the DJ Khalil produced Klack or Get Klacked.
In the leadup to the album we also caught up with Strong Arm Steady for an exclusive interview and dropped another bonus cut called Smokin and Drinkin.
It's been too long withour new SAS Gang music and thankfully this week we were treated to something few acts can do – disappoint fans with news that their upcoming LP "Stereotype" isn't quite ready – yet blowing them away with an incredible 7-track free-release of unreleased gems! Krondon explained; "I really wanted to drop モstereotypeヤ today but honestly its not ready yet. Got some last minute additions that Iメm very hyped about. I appreciate all the Love & Support it has been getting , I didnメt want to leave you guys hanging on this Great Day of Getting High an Playing New Shit; so I Went into the Vaults and Pulled out Some Unreleased gems we been Sitting waiting for the right time and no time like the present.
The 7-track release is titled "Members Only" and features an incredible array of talent better than some artists album releases! Blessed with production from Mars of 1500 or Nothin, Nottz, Sid Roams, DJ Khalil, Lee Bannon and The Art Teacher the release also boasts vocals from Mistah F.A.B., Jelly Roll, Washay Choir and Obie Trice. Dubcnn once again goes a step further than other outlets by releasing the project for both download and via our streaming audio players for those at work or on the go and we urge you to download from dubcnn to truly support the westcoast and experience Free, no waiting, no passcodes download or streams via the HUB of Westcoast Hip-Hop, Dubcnn.com.
Strong Arm Steady – Members Only (Free Downwload)
Strong Arm Steady – Members Only (Streaming Audio)
Enjoy the free project and stay locked to Dubcnn for the latest on the eagerly anticipated "Stereotype" LP.