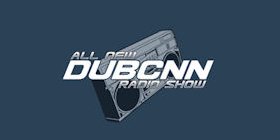 J-Double, Worldwide Warb & Scott Taylor aka ST the Specialist return this week with an all new episode of the All NEW Dubcnn Radio Show.
This week the guys are joined by Dubcnn Alum/Super Producer extraordinaire Dae One who joins the fellas to discuss his upcoming projects and rundown some of hits.
As always the show is packed with hot music from the likes of Dollah D, Ice Cube, Lil Half Dead, Too Short, Butch Cassidy, Noni Spitz, Terrace Martin, Cash Out Chris, Georgia Anne Muldrow, E-40 and Three 6 Mafia amongst others. So tune in and enjoy another episode of the All New DUBCNN Radio Show
Dubcnn Radio: Episode 47 with Dae One (04/27/11)
Enjoy the show, leave your comments on the show page using the Facebook Comment tool and ensure you take part in the show by contacting us through Email, Facebook, Twitter, on the Forums or by calling us on 602-903-FLOW (3569). Remember if YOU want to advertise on the show then ensure you email in today.