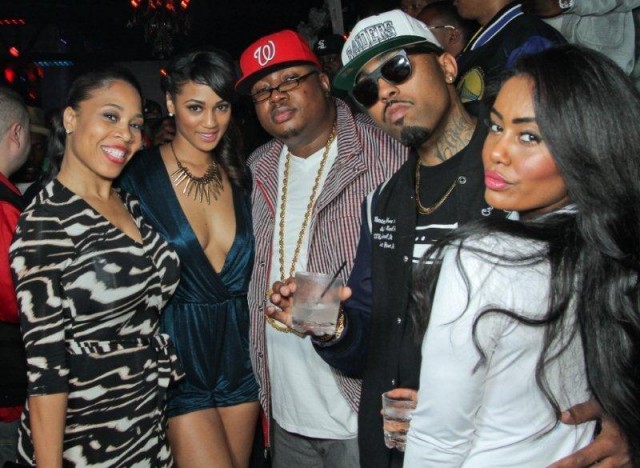 We built up to it all year and on March 27th E-40 dropped his triple disc opus "Block Brochure Part 1, 2 & 3."
Over the weeks and months leading up to release we brought you the lead single Function featuring Diamond Lane's Problem, the homie YG as well as the rising Bay Area artist IamSu! over a Trend of League Of Starz production.
We followed that up with Exclusive Behind The Scenes Footage the of Function musci video and then the full "Function" music video.
Today we are back as The Hollywood Alliance and Echoing Soundz produced the Official Hollywood 3 X Album Release Party for E-40 after the successful release of the album, the event was an exclusive star-studded event, featuring an orange carpet and a deluxe photo booth.
The event – which also celebrated the success of the aforementioned smash hit single Function – was held on May 1st 2012 at club TRU located in Hollywood.
We have photos from the event below that include V Nasty, Ray J, DJ Big Von, 40 Glocc, Bobby Brackins, Porsche Coleman, Droop-E, Warren G, Clyde Carson, DJ Amen, Too Short, Dollphace, DJ Whoo Kid, Kenny Kingpin, Alex Thomas, Xzibit, Problem, Bad Girls Club and Camilla Poindexter. Check them below!
E-40 Hollywood 3 X Album Release Party (Photo Gallery)
Remember "Block Brochure Part 1, 2 & 3" is out now, go cop it!