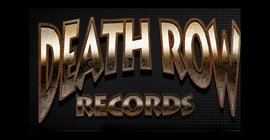 Since being acquired by Toronto, Canada's WIDEawake Entertainment Group, legendary west coast label Death Row Records has been re-energized, as we've seen unreleased catalog albums from Snoop Doggy Dogg, Crooked I, Danny Boy, Kurupt, Sam Sneed, LBC Crew and more have hit record store shelves.
Now the team at Death Row Records wants you to show your skills! Download the new Rap Rivals app from Death Row Records on your iPhone, for a chance to win a digital recording contract!
It's simple, players around the world can download the new Rap Rivals app and could be on their way to a record deal by entering the Rap Rivals Studio where they will be allowed access to Death Row beats" and record a 30 second demo moving them closer to the next level. You can also play for a chance to win Death Row merchandise throughout the competition!
The demos will be judged by players and fans from around the world and a finalist will be chosen from each participating country for the final shot at the ultimate prize.
Check out the Rap Rivals app now and ensure you visit the Death Row Records official site.