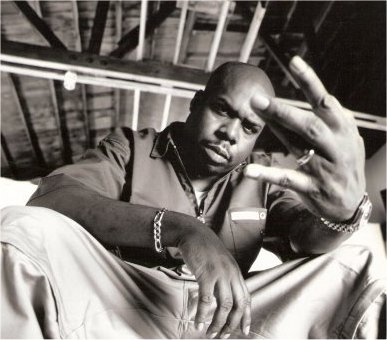 Since his 1988 debut album "Act a Fool" King T has been a favourite amongst west coast fans and acclaimed by the Hip-Hop World as a pioneer and respected MC. Throughout the next decade he dropped hugely successful projects "At Your Own Risk," "Tha Triflin' Album" and "IV Life as well as mentoring Tha Alkaholiks and the extended Likwit Crew including Xzibit.
King T went on to sign with Dr. Dre and his then emerging Aftermath Entertainment imprint with plans to release a solo LP, however after 7 years he had only released a handful of singles and featured on "Dr. Dre Presents the Aftermath" and "2001."
Having agreed a release from Aftermath, Tee went on to independently release his Aftermath album,"Thy Kingdom Come" and over the last 10 years has sporadically appeared on albums, mixtapes and singles yet without releasing a solo project.
Over the last two years we have been teased with some solo tracks said to be from an upcoming mixtape or album including Pushin Tha Line with Young Maylay and Tha Krown produced byAmplified and featuring Dresta & MC Eiht.
In the last six months rumour of a mixtape have been rife and having featured on Polish MC Roach'album with Kokane for LA 2 Tricity and then on the E-A Ski single Off The Radar it was only a matter of time until Tee was back on Dubcnn.
Today is that day and we've just been sent a new record said to be from an upcoming mixtape entitled "Triflin" which will drop in June! The record is a banger and features Xzibit, Butch Cassidyand Mr. Silky Slimm – check "Pus-Say" out below!
King T – Pus-Say (Feat. Xzibit, Mr. Silky Slim & Butch Cassidy) (Audio)
Stay locked to Dubcnn for the latest on the "Triflin" project.
Expect more news on Fokis' project(s) soon.