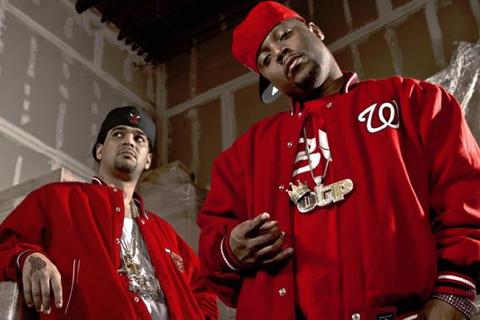 Last month we re-familiarised readers with Compton sensation, Young Hootieaka YG Hootie, who first appeared on Dubcnn in 2005 with Larceny Entertainment when they unleashed "Prince Of The Bity" which earned a 3 out of 5 Dubcnn Review rating and a spot as Unsigned Hype in The Source Magazine.
In 2007 he was back on Dubcnn with the solo mixtape The Culmination for free download featuring Tiny Doo, G. Malone, Problem, Kila Krock, El Dorado Red and B-Dot before dropping a remix over the Sean Kingstonrecord "Take You There" [Take You There Remix] produced by J.R. Rottem.
We'd fallen quiet on Hootie until last year when we Interviewed A-Wax who let slip he was planning a collaboration album with YG Hootie after dropping Nightmare From Elm Street Vol. 3 – The Street Tape on which he featured.
In our update last month we announced that the Los Angeles native and Brick Squad Monopoly rapper YG Hootie had teamed up with Bay Area rapper A-Wax for a release entitled "Interstate Trafficking" that will drop via BSM/Illburn Records on May 29th, in that same update we dropped the video for the buzz single LA 2 The Bay as well as the lead single Make Room featuring Brick Squad head honcho Gucci Mane, we then followed up with the Sigmond IV directed video forDoin' Something Wrong.
Today we are releasing a video for the 
AraabMuzik
 produced 
"No Compass"
 – a track that will feature on their forthcoming Trap-A-Holics-hosted pre-album sampler, the video for which is directed by Waka Flocka's video team, Blind Folks Vision.
YG Hootie & A-Wax – No Compass (Video)
Remember "Interstate Trafficking" drops July 17th and will feature Gucci Mane, Waka Flocka Flame, Too $hort. Enjoy the song, come leave your feedback on the forums and check back with us soon for more info on Young Hootie, A-Way and "Interstate Trafficking" which drops July 17thand will feature Gucci Mane, Waka Flocka Flame, Too $hort.